The Longside Match Report Burnley 3-0 Crewe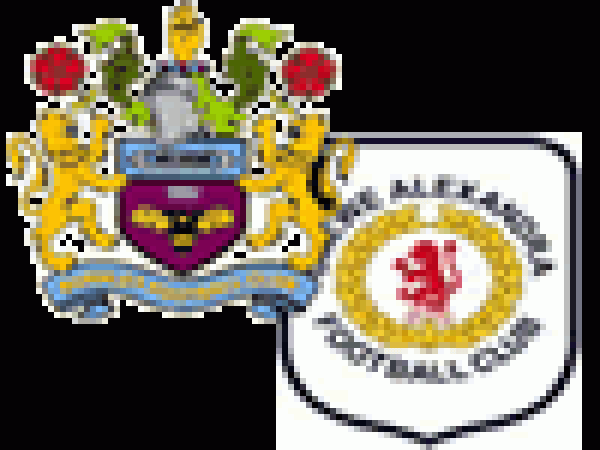 By The Longside
December 3 2005
With a good result expected and a defeat to get over from Tuesday night Burnley certainly didn't disappoint with a great 3-0 win.........
Burnley
J Spicer 27 & 68
N Dyer 72

3-0
(1-0)




Crewe


Bookings:
M Duff 45





Bookings:
K Lunt 59

Starting Line-Ups
Burnley

Crewe

Jensen
Duff
Sinclair
McGreal
Harley
Hyde
J O'Connor
Spicer
G O'Connor
Dyer
Akinbiyi

Subs:
Grant
Karbassiyoon
Elliott
Lowe
Noel Williams

Williams
Moss
McCready
Walker
Moses
Lunt
Jones
Roberts
Rivers
Higdon
Jones

Subs:
Tomlinson
Cochrane
Varney
Johnson
Rodgers
Referee: Lee Probert (Gloucester)
Assistant Referees: Alan Greaves (Yorkshire) and Russell Green (Lancashire)
4th Official: Colin Harwood (Greater Manchester)
Attendance: 11151
Match Round-Up:
Always good to have a game straight after a defeat!

It is true that Crewe are on a shocking run, hammered last week and key players out. We are happy at home at the moment and if we are serious about play off aspirations this game is a must 3 points. Talking point up to the game being our line up and formation. With Lowe being dropped, which was unfortunate for him, we brought Gareth back in and kid of the moment Dyer started again. The first half started as we did on Tuesday night. Lots of possession, nice flowing football, often looking for a good ball over the top for Ade. Within the first 20 minutes we could easily have had two penalty decisions given and things were rosy. You just started to get the feeling we had to get a goal while we had all the play and then on 27 minutes a lovely ball from the right to Spice from Ade, a low right footed shot from 25 yards out and 1-0! Spicer is getting better and better, he is also linking up well with Ade at the moment. Immediately from the off we started again and could have got 2 up very soon afterwards. 30 minutes gone and there is a clash of heads with McGreal and Harley. It was obvious McGreal was not good and although he insisted on standing he had to leave the field to the sound of "Super John McGreal"! Keith Lowe coming on as substitute maybe shows we are not too bad for back up at present. The only annoying thing this half was Duff getting a yellow on half time. Only card of the game at this point and an obviously accidental challenge means we miss him for his 5th booking next Saturday at Southampton.
So after Tuesdays second half performance could we keep going and get the bagful we deserved and looked like we should get? We started brightly but things slowed down, the crowd were quiet and the game seemed to be fading away. Crewe had a good chance on 51 minutes when Higden got a diving header in the centre of the box while being adjudged onside! The ball went over and Jensen made sure the linesman realised his disgust at the decision! Slowly but surely Burnley worked hard and started to gain that superiority again. In the 68th minute we got the goal we needed, yet again we saw brilliant work from Ade and Spicer and with a lovely one two between them Spice hit it hard and clean with his left foot from the left side this time! A great goal and great display that was to gain Spicer the Man of the Match. So could we go on and get a third? It took just 4 minutes! Dyer had been superb again today, his speed and his growing knowledge of his team mates making a real impact, with a vicious right footed shot from the right hand side of the penalty area. On comm's Phil Bird was screaming! In sexy clarets there was screaming and at Turf Moor complete euphoria! 3-0! There were a couple of things worth a mention over the rest of the half. Dyer took a knock, and we hope he is ok, he was substituted for Elliott on 82 minutes. We saw a fantastic hard ball hit the linesman knocking him to the ground, always good fans entertainment that! Danny K coming on in the 89th for Gareth was his home debut (!) which seems rather strange but true! Finally the amount of decisions which on a 0-0 or day of defeat would have surely angered us, so many handballs seemed to be missed that for several the fans were shouting handball every time a Crewe player touched the ball. What a great day again at Turf!
Final Comments: SO many times Burnley come up against lower teams who we now they should beat without issue! So many times they don't! This really could be a very good season for us if we can keep going. Spicer seems to be getting better and better as he settles into life in the championship and fully deserved MOM. On a personal note for Tranzic, Southampton are now FOUR points adrift of us and surely concerned about us visiting them next week! STEVE COTTERILL'S CLARET N BLUE ARMY
Stats: 1st Half/Final
Possession:
Burnley 52%/59%
Crewe 48%/41%
Shots:
Burnley 10/15
Crewe 3/6
Corners:
Burnley 4/7
Crewe 3/4
Fouls:
Burnley 7/9
Crewe 4/6
Burnley

B Jensen, M Duff, F Sinclair, J McGreal (K Lowe 35), J Harley, M Hyde, J O'Connor, J Spicer, G O'Connor (D Karbassiyoon 90), N Dyer (W Elliott 82), A Akinbiyi

Subs not used: L Grant, G Noel Williams
Crewe

B Williams, D Moss, C McCready, R Walker, A Moses, K Lunt, B Jones, G Roberts, M Rivers, M Higdon (E Johnson 78), S Jones

Subs not used: S Tomlinson, J Cochrane, L Varney, L Rodgers
Steve Cotterill's Post Match Comments:
"I thought the lads were terrific today. We were patient and I thought in the first half we could have gone in three goals to the good."
"Everyone knows what Crewe are like, so when it was 1-0, it wasn't a shock when they came out in the second half and had a bit more of the ball and changed their formation.
"Arguably, we might have scored against the run of play but that happened to us in midweek, so we're not going to make any apologies for that. Once we had the second goal, I felt we dominated the game."
The Clarets were hit in the first half when John McGreal was forced off with a head wound and Cotterill revealed: "It was a bad one, it disrupted us a little bit because when he was on, we had an extra pass because he's a good footballing centre half. It was a bad gash and I don't know if I've ever seen one as deep or as open as that."
Other Full Time Scores:
Brighton
Coventry
Leicester
Luton
Millwall
Plymouth
Preston
QPR
Sheff Wed
Wolves

0
2
4
2
0
0
1
2
0
0

-
-
-
-
-
-
-
-
-
-

0
2
2
0
1
2
1
2
2
0

Derby
Norwich
Sheff Utd
Palace
Leeds
Reading
Watford
Hull
Stoke
Southampton