Longside Match Review: Burnley 1-0 Leicester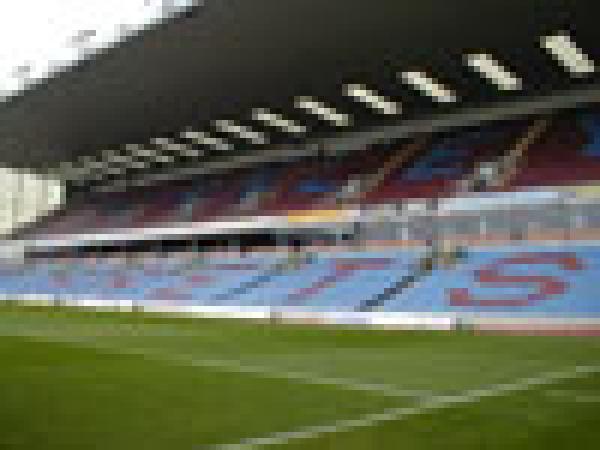 By The Longside Match Review Team
November 20 2005
A John Spicer goal gave the Clarets the three points needed to take them into the play-off zone as Burnley win 1-0 at Turf Moor against Leicester City.
Burnley

1 - 0
(1 - 0)

Leicester


J Spicer 40




Bookings:
L Grant 90




Bookings:
A Maybury 68
Starting Line-Ups
Burnley

Leicester

L Grant
M Duff
J McGreal
K Lowe
J Harley
J Spicer
J O'Connor
M Hyde
G O'Connor
W Elliott
A Akinbiyi

Subs:
D Karbassiyoon
G Noel-Williams
C McCann
N Dyer
D Courtney

R Douglas
A Maybury
P Gerrbrand
P McCarthy
N Johansson
M Sylla
P Kisnorbo
J Gudjonsson
R Smith
M de Vries
D Dublin

Subs:


D Tiatto
R Stearman
E Hammond
J Hamill
S Hughes
Referee: Matt Messias (S Yorkshire)
Asst. Referees: Andy Halliday (Yorkshire) Gary Kellett (Yorkshire)
Fourth Official: Neil Swarbrick (Lancashire)
Attendance: 12,592
Match Round-Up:
A John Spicer goal five minutes before half time, gave Burnley the lead which could have been doubled when just before half time, Ade Akinbiyi was unlucky to have his goal disallowed.
Following a disgraceful challenge on Jon Harley, Ade Akinbiyi had numerous chances to score, the best shot leaving him denied by the post, following a goal being disallowed after Micah Hyde's shot hit the back of the net. Despite late Leicester pressure, the Clarets held on to take the 3 points that take them into the playoff zone.
Stats:
Possession:
Burnley: 42%
Leicester: 58%

Shots:
Burnley: 7
Leicester: 19

Corners:
Burnley: 1
Leicester: 3

Fouls:
Burnley: 10
Leicester: 10
Burnley
L Grant, M Duff, J McGreal, K Lowe, J Harley, J Spicer, J O'Connor, M Hyde, G O'Connor (80 C McCann) , W Elliott (84 D Courtney) , A Akinbiyi
Subs: D Karbassiyoon, G Noel-Williams, C McCann, N Dyer, D Courtney

Leicester
R Douglas, A Maybury, P Gerrbrand, P McCarthy, N Johansson (54 D Tiatto) , M Sylla (76 S Hughes) , P Kisnorbo, J Gudjonsson, R Smith, M de Vries, D Dublin (63 E Hammond)
Subs: D Tiatto, R Stearman, E Hammond, J Hamill, S Hughes

Steve Cotterill's Post Match Comments:
"There was absolutely nothing wrong with Ade's goal as the defender got the wrong side and was out-muscled, the rest was history.
"We felt we had the best chances and could have wrapped the game up earlier.
"We talked to John Spicer about how he needs to be a better header of the ball and that looks pretty good to me."
Other Full Time Scores:
Coventry
Crewe
Norwich
Plymouth
Preston
Reading
Sheff Utd
Southampton
Watford

1
1
2
3
2
3
2
3
2

-
-
-
-
-
-
-
-
-

1
2
0
1
1
1
2
4
1

Ipswich
Stoke
Luton
QPR
Cardiff
Hull
Millwall
Leeds
Sheff Wed.