Longside Offical Match Report Burnley 2-1 Millwall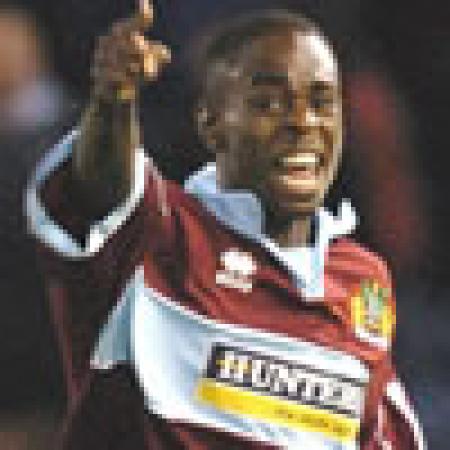 MOM Debut
By Tranzic & TMP
November 2 2005
A goal down after 47 seconds, no come back since March, and we win 2-1 with ten men! Only Burnley could give us a night like tonight.......
Burnley
N Dyer 76
W Elliott 80

 

2-1
(0-1)


Millwall
J Wright 1

Bookings:
J O'Connor 45
W Elliott 53
J O'Connor 72 *
F Sinclair 75
A Akinbiyi 89
* J O'Connor sent off on second yellow




Bookings:
B May 45 *
J Wright 66
J Morris 70 *
D Livermore 92
M Elliott or A Marshall *
* May straight red sent off after h/t whistle, Morris straight red violent conduct, Elliott or Marshall after f/t whistle before leaving pitch, to be confirmed.

Starting Line-Ups
Burnley

Millwall

Jenson
Duff
Sinclair
Lowe
Harley
Hyde
J O'Connor
Elliott
Spicer
G O'Connor
Akinbiyi

Subs:
Courtney
McCann
Noel Williams
Dyer
Karbassiyoon

Marshall
Ifil
Robinson
Lawrence
Craig
Morris
Wright
Livermore
Hutchison
Asaba
Hayles

Subs:
Jones
Simpson
Elliott
May
Igoe
Referee: Richard Beeby (Northampton)
Assistant Referees: Andrew Smith (Yorkshire) and Russell Tiffin (Tyne & Wear)
4th Official: Kevin Mattocks (Lancashire)
Attendance: 10698
Match Round-Up:
What a start! 47 seconds on the clock and 1 down.

With a below par performance getting 3 points against Hull last Friday, surely we would go on to capitalise on our 11th place? The first half was as frustrating as only Burnley can be! By the end of 45 minutes we had double the attempts, double the shots on target, over double the crosses and four corners to their one! But as is often the case, we came away with nothing. To be honest, very little worthy of comment, apart from wondering where Plan B was again? Surely after 30 minutes maximum, if we haven't got that goal back, we should be looking at changes? So with half time upon us we wait and see what SC has in mind.
So, what haven't we done since the 12th March? Come back from a goal down at home! The second half saw three changes. For Burnley Duff and Spicer were replaced by Noel Williams and Dyer (for his debut) with Eliott going to right back. For Millwall they lined up with 10 men after a red card was given to May in the tunnel following the first half whistle! This was possibly one of the most eventful 45 minutes of football we have seen for some time? With Millwall reverting to every time delaying tactic in the book, it all came to head on 70 minutes when a fight broke out resulting in a straight red for Jody Morris and a 2nd Yellow for James O'Connor. Once again Mr Beeby was losing the plot! With 14 minutes to go up steps Nathan Dyer with a great shot from the right, in off the far post and a debut goal. Surely we could do it with Millwall down to 9 men and there backs to the wall. It took 3 minutes for a superb corner, headed out, and Wade from 25 yards banging it home with a possible deflection. WIth the final whistle gone, and Millwall players crowding the referee, there was to be one last red card. According to Sky Sports it was Elliott of Millwall, mind you according to the BBC it was goalkeeper Marshall! BURNLEY 2-1 Millwall.
Final Comments: This one will go on for days if not weeks! Already allegations of racism are not only being denied by Millwall but backed up by Burnley! When will the authorities accept that Mr Richard Beeby is completely unfit to referee! MOM was awarded to Nathan Dyer on his debut. The fact is that when Dyer came on for Duff we started to create and worry Millwall. He is everything we had heard! Fast, enthusiastic and with a great eye for goal. He could so nearly have had a second but on laying it off fro Ade it was deemed offside. 17 year old loans, why do we bother??!!
Stats:


Possession:
Burnley 58%
Millwall 42%

Shots:




Burnley

15




Millwall

8

Corners:




Burnley

9




Millwall

2

Crosses:




Burnley

24




Millwall

7

Fouls:




Burnley

19




Millwall

18

 
Burnley

B Jenson, M Duff (N Dyer 45), K Lowe, F Sinclair, J Harley, J Spicer (G Noel-Williams 45), J O'Connor, M Hyde, G O'Connor, W Elliott (D Courtney 87), A Akinbiyi

Subs not used: C McCann, D Karbassiyoon
Millwall

A Marshall, P Ifil, P Robinson, M Lawrence, T Craig, J Morris, J Wright, D Livermore, D Hutchison (M Elliott 79), C Asaba (B May 43), B Hayles

Subs not used : J Simpson, S Igoe, P Jones
Steve Cotterill's Post Match Comments:
"We more than deserved the 3 points tonight. We messed up right at the start of the game and then it was also a mountain for us, but we dominated the game." Following alledged racist abuse towards Frank Sinclair leading to the h/t sending off of May, Steve said "Frank said he hasn't heard anything. If Ben May does appeal against it, that's fine. If Frank wants to put together a letter, that's fine."