Burnley 1-0 Hull Longside Match Report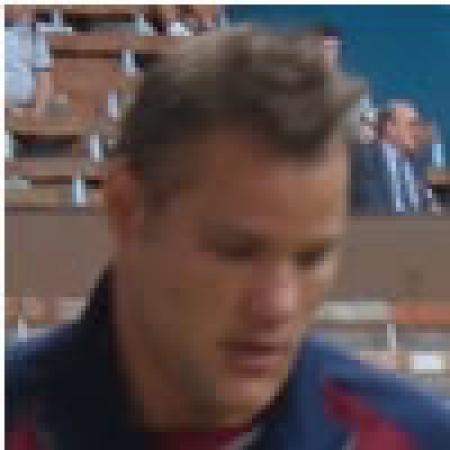 Brian Jensen MOM
By Tranzic
October 28 2005
Burnley flew up the Championship table tonight with a 1-0 win over new boys Hull. A 28th minute goal from Ade Akinbiyi was just enough......
Burnley
A Akinbiyi 28

1-0
(1-0)


Hull


Bookings:
J Harley 73





Bookings:
C Brown 47
J Welsh 84

Starting Line-Ups
Burnley

Hull

Jensen
Duff
Sinclair
Lowe
Harley
Hyde
J O'Connor
Elliott
Spicer
G O'Connor
Akinbiyi

Subs:
Courtney
McCann
Noel Williams
Dyer
Karbassiyoon

Myhill
Lynch
Cort
Delaney
Edge
France
Woodhouse
Welsh
Elliott
Brown
Fagan

Subs:
Barmby
Burgess
Green
Duke
Ellison
Referee:Phil Dowd (Stoke)
Assistant Referees: Gary Brittain (Yorkshire) and Andrew Butler (Lancashire)
4th Official: Jonathan Moss (Yorkshire)
Attendance: 11701
Match Round-Up:
Burnley flew up the table tonight with a 1-0 win against new boys Hull.

After defeats at home to Leeds and away to Palace these 3 points were much needed ahead of the weekends fixtures. The first half started with Hull lining up 4-4-2 and Burnley their usual 4-5-1. One change from Tuesdays brave display at Villa was Micah coming back in from suspension and McCann dropping to the bench. With Hull kicking off and playing toward the Jimmy Mac Stand we were under pressure immediately and for at least the first ten minutes shoed no sign of being up for this one! Slowly but surely we started to carve some openings with Duff, on 19 minutes, putting a good cross in and Spicer just missing it with his head. With a shot from Micah going over the bar we then seemed to stop. Hull were certainly passing it around well and so it was a sort of surprise when in the 28th minute Ade collected the ball, turned and scored! Gareth O'Connor received the ball on the left and tried to float a ball in, after a deflection it landed on Ade's chest with his back to goal and we knew what was coming! He turned with three defenders on him and scored low to the keepers right. To be fair we could and maybe even should, have added to the tally but with Beast making one of his MOM saves we survived as did Hull when we had a good penalty shout from another long range effort.
Having wanted SC to make changes in the last few games he does. Unlike the last couple, we were winning and he brought on Noel Williams for Spicer at the start of the second half. This saw a change to 4-4-2 and certainly for the first 15 or so looked like it may pay off for us. Noel Williams staying on his feet a few times and being quite unlucky with some chances. It started becoming real end to end, and when Harley was caught by Brown, to say Brown was dreadful is an understatement, and we were let off! More chances at both ends saw Elliott hit the bar for Hull and our own Keith Lowe come so close with a lovely dipping shot. The game looked one too many for Burnley as Hull kept going we looked tired chancing balls. With another brilliant save from Beast, in the fourth minute of the 3 minutes stoppage time (!), the Referee blew and we had done it. BURNLEY 1-0 Hull.
Final Comments: Well I thought we looked tired tonight, and that was understandable. Many fans have been frustrated lately by SC not changing things quick enough, usually when we are 1-0 down but tonight he went 4-4-2 with us 1 up! If anything this didn't help us at all giving them more room in the midfield but it matters not. The players need to get a good weekends rest now and then we start again with 3 points wanted against Millwall on Tuesday night.
Stats:
Possession:
Burnley 45%
Hull 55%
Shots:
Burnley 14
Hull 13
Corners:
Burnley 2
Hull 7
Fouls:
Burnley 12
Hull 17
Burnley

B Jensen, M Duff, K Lowe, F Sinclair, J Harley, J Spicer (G Noel Williams 46), J O'Connor, M Hyde, G O'Connor (C McCann 92), W Elliott (D Courtney 88), A Akinbiyi

Subs not used: N Dyer, D Karbassiyoon
Hull

B Myhill, M Lynch, L Cort, D Delaney, R Edge (N Barmby 63), R France, C Woodhouse (S Green 74), J Welsh, S Elliott, C Brown (B Burgess 56), C Fagan

Subs not used : K Ellison, M Duke
Steve Cotterill's Post Match Comments:
"We're delighted with the clean sheet and the three points, it's moved us up in the table and I thought Ade's goal was terrific, but other than that I thought it looked like our third game in six days, hopefully everyone else will draw on Saturday and we can stay in 11th, because we've been down there and we don't think we've deserved to be where we've been at times this season but that happens." Speaking of our new loan signing he said "Nathan is a nice young lad and a real bundle of energy, so hopefully we'll see more of him. I saw him in the reserves before and he reminds me a little bit of Jermain Defoe before he went on loan to Bournemouth."