Match Review: Aston Villa 1 - 0 Burnley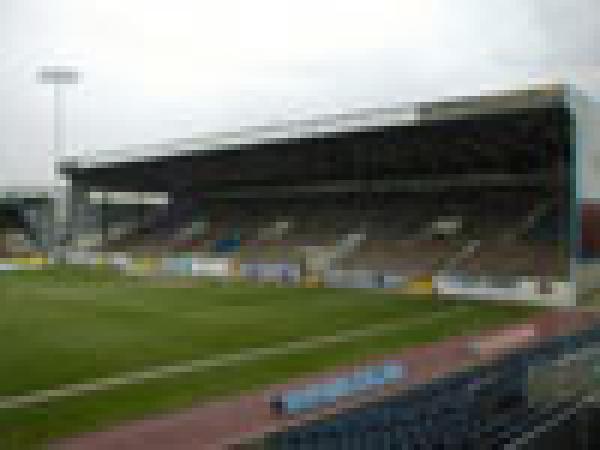 By TheLongside.co.uk
October 25 2005
Burnley were knocked out of the Cup tonight following a 1-0 defeat against Aston Villa at Villa Park. The Villains took the lead through Kevin Phillips on 22 minutes.
Aston Villa

1 - 0
(1 - 0)

Burnley


K Phillips 22




Bookings:
None




Bookings:
None
Starting Line-Ups
Aston Villa

Burnley

T Sorensen
M Delaney
O Mellberg
L Ridgewell
J Samuel
J Milner
G McCann
S Davis
G Barry
J Angel
K Phillips

Subs:
S Taylor
E Djemba-Djemba
U De la Cruz
L Moore
P Berger

B Jensen
M Duff
F Sinclair
K Lowe
J Harley
W Elliott
J O'Connor
G O'Connor
J Spicer
C McCann
A Akinbiyi

Subs:
D Karbassiyoon
M Crossley
G Noel-Williams
D Courtney
M Pugh



Referee: Uriah Rennie (Yorkshire)
Assistant Referees: Martin Cassidy (Somerset) Andy Williams (Herefordshire)
Fourth Official: Brian Curson (Leicestershire)
Attendance: 26,872
Match Round-Up:
The Clarets went into the second half 1-0 down following a close-range shot from Kevin Phillips on 22 minutes, despite Burnley playing well, Villa progress to the next round of the Cup.
Stats:
Possession:
Villa: 48%
Burnley: 52%

Shots:
Villa: 7
Burnley: 7

Corners:
Villa: 3
Burnley: 5

Fouls:
Villa: 7
Burnley: 13
Aston Villa
T Sorensen, M Delaney, O Mellberg, L Ridgewell, J Samuel, J Milner, G McCann, S Davis, G Barry, J Angel (78 L Moore) , K Phillips
Subs: S Taylor, E Djemba-Djemba, U De la Cruz, L Moore, P Berger

Burnley
B Jensen, M Duff, F Sinclair, K Lowe, J Harley, W Elliott (78 D Karbassiyoon) , J O'Connor, G O'Connor, J Spicer (74 G Noel-Williams) , C McCann (90 D Courtney) , A Akinbiyi
Subs: D Karbassiyoon, M Crossley, G Noel-Williams, D Courtney, M Pugh
Steve Cotterill's Post Match Comments:
-
Other Full Time Scores:
Please find a full list here.