Longside Match Review - Palace 2-0 Burnley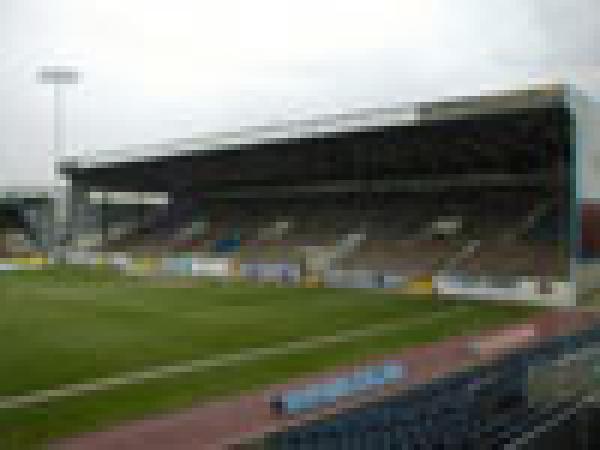 By TheLongside.co.uk
October 23 2005
The Clarets suffered their first defeat away from home since Plymouth today following a 2-0 win from Crystal Palace at Selhurst Park.
Crystal Palace

2 - 0
(1 - 0)

Burnley


C Morrison 38
D Freedman 78




Bookings:
T Soares 85
M Huges 89




Bookings:
G O'Connor 11
F Sinclair 68
Starting Line-Ups
Crystal Palace

Burnley

G Kiraly
D Ward
D Butterfield
E Boyce
F Hall
J McAnuff
B Watson
T Soares
M Reich
C Morrison
J Macken

Subs:
M Hudson
D Freedman
M Hughes
W Andrews
J Speroni

B Jensen
J McGreal
F Sinclair
M Duff
J Harley
J O'Connor
M Hyde
W Elliott
G O'Connor
J Spicer
A Akinbiyi

Subs:
D Karbassiyoon
G Noel-Williams
C McCann
K Lowe
D Courtney



Referee: Mick Thorpe (Suffolk)
Assistant Referees: Simon Beck (Essex) and Tim Howes (Norfolk)
Fourth Official: Steve Rubery (Essex)
Attendance: 20,127
Match Round-Up:
Another quiet first half away from home for the Clarets, didn't end as well as expected when Clinton Morrison took the lead via a header for Palace on 38 mins. This deal was doubled on the 78th minute when substitute Freedman slotted the ball past Jensen.
Stats:
Possession:
Palace: 46%
Burnley: 54%

Shots:
Palace: 8
Burnley: 0

Corners:
Palace: 3
Burnley: 3

Fouls:
Palace: 8
Burnley: 9
Crystal Palace
G Kiraly, D Ward, D Butterfield, E Boyce, F Hall, J McAnuff (45 W Andrews) , B Watson, T Soares, M Reich (83 M Hughes) , C Morrison, J Macken (38 D Freedman)
Subs: M Hudson, D Freedman, M Hughes, W Andrews, J Speroni

Burnley
B Jensen, J McGreal, F Sinclair, M Duff, J Harley, J O'Connor, M Hyde, W Elliott (82 D Courtney) , G O'Connor, J Spicer (67 G Noel-Williams) , A Akinbiyi
Subs: D Karbassiyoon, G Noel-Williams, C McCann, K Lowe, D Courtney
Steve Cotterill's Post Match Comments:
From Official Site
"In the first half we were too deep and didn't get enough pressure on the ball high enough up the pitch.
"We were better in the second half and at 1-0 we had a couple of great opportunities to equalise and we had a grip on the game.
"Their crowd were starting to get edgy and we thought we had a sniff of getting back into the game, but it wasn't to be unfortunately."
Cotterill also feels hectic recent run of fixtures for all sides in the Championship is having an effect on the pattern of games, such as this one.
"Their keeper made a good save from Harley's free kick and had that gone in it may have been a different game and whenever there is a lot of Saturday-Tuesday-Saturday-Tuesday games, whoever gets the first goal can often go on and win," he added.
"We looked slow out of the traps and we looked slow out of the traps at Leicester and for the majority of this season we've started well.
"We've had some unbelievable matches really, with Ipswich, Wolves, Leeds, Leicester and Palace - they've all been in the Premiership in the last few years.
"We knew this period would be tough for us with these five fixtures and to be fair, we've had results against Ipswich, Wolves and Leicester and blips at Leeds and Palace.
"We've just got to carry on and move on from here."
Other Full Time Scores:
Cardiff
Hull
Ipswich
Luton
Millwall
QPR
Stoke
Wolves

6
2
0
1
0
3
0
1

-
-
-
-
-
-
-
-

1
1
1
1
2
0
1
1

Crewe
Derby
Watford
Plymouth
Southampton
Norwich
Reading
Preston