Burnley 1-2 Leeds - Official Longside Match Report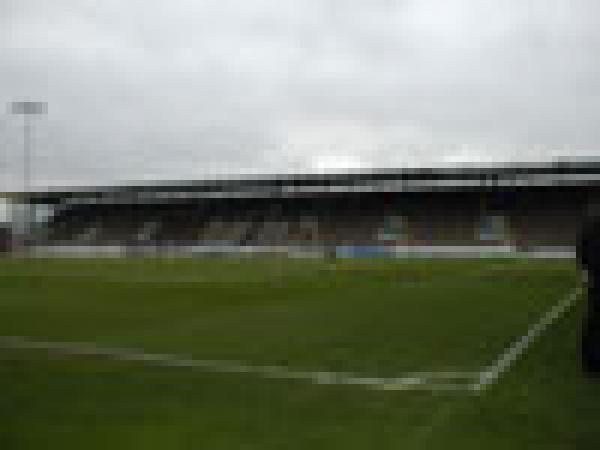 By TheLongside.co.uk
October 18 2005
Burnley took the lead in the second half against Leeds but one goal wasn't enough as Leeds took home 3 points following 2 goals, 10 minutes later.
Burnley

1 - 2
(0 - 0)

Leeds

G O'Connor 60 (pen)





E Lewis 71
R Hulse 75


Bookings:
F Sinclair 41
J Harley 70
M Hyde 90




Bookings:
S Derry 23
S Gregan 60
R Hulse 73
Starting Line-Ups
Burnley

Leeds

B Jensen
M Duff
J McGreal
F Sinclair
J Harley
J Spicer
J O'Connor
M Hyde
G O'Connor
G Branch
A Akinbiyi

Subs:
W Elliott
G Noel-Williams
C McCann
K Bermingham
K Lowe

N Sullivan
G Kelly
P Butler
S Gregan
D Harding
F Richardson
S Derry
J Douglas
E Lewis
R Blake
R Hulse

Subs:
D Healy
I Bennett
G Einarsson
I Moore
M Kilgallon
Referee: Mike Dean (Cheshire)
Assistant Referees: Rob Lewis (Shropshire) and David Richardson (Yorkshire)
Fourth Official: Tony Leake (Lancashire)
Attendance: 16,174
Match Round-Up:
A tight first half saw chances for both sides but non were fruitful, a tense last five minutes to the half left Frank Sinclair with a yellow card and Rob Hulse stropping like a 2 year old girl on the sidelines.
A Gregan challenge on Akinbiyi in the box resulted in a penalty on the 60th minute which Garreth O'Connor bolted in. Burnley's lead was reduced 10 minutes later when following a dangerous Harley challenge, Eddy Lewis scored from a free kick in a dangerous position. It only took 4 minutes for Leeds to take the lead from open play when Rob Hulse headed home from a Lewis cross.
Burnley were unlucky to not equalise following some good chances late on in the second half.
Stats:
Possession:
Burnley: 52%
Leeds: 48%

Shots:
Burnley: 5
Leeds: 9

Corners:
Burnley: 5
Leeds: 10

Fouls:
Burnley: 16
Leeds: 10
Burnley
B Jensen, M Duff, J McGreal, F Sinclair, J Harley, J Spicer (77 W Elliott) , J O'Connor, M Hyde, G O'Connor, G Branch (29 C McCann) , A Akinbiyi
Subs: W Elliott, G Noel-Williams, C McCann, K Bermingham, K Lowe

Leeds
N Sullivan, G Kelly, P Butler, S Gregan, D Harding, F Richardson (69 D Healy) , S Derry, J Douglas, E Lewis, R Blake (88 G Einarsson) , R Hulse (86 I Moore)
Subs: D Healy, I Bennett, G Einarsson, I Moore, M Kilgallon


Steve Cotterill's Post Match Comments:
"We're disappointed we didn't get at least a draw out of that,"
"We could have defended better, but there's not a lot we can do about it now.
"They have some good players though, but the ratio of chances for them was less than ours and we did enough to get a draw out of the game in my opinion.
"If we'd have gone on and got a second after the first goal, that would kill the game. Neil Sullivan made a great save from a lovely bit of football and Garreth O'Connor's shot, but we're on to another day now unfortunately.
"We'll take it on the chin and we have to crack on with Leicester now.
"That performance today was good enough to win the game and I'm happy with the lads at the moment. We're a mixed bag but we're pulling together."
Other Full Time Scores:
We were the only early-afternoon game.