Burnley v Ipswich Official Longside Match Report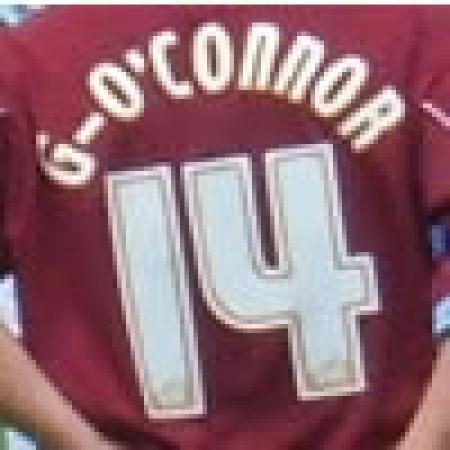 By Turfmanphil
September 28 2005
This was a game the Clarets had to win and they did it convincingly winning 3:0 with goals by J O'Connor, G O'Connor and C McCann.
Burnley
J O'Connor 33
G O'Connor 72
C McCann 87

3-0
(1-0)




Ipswich



Bookings:





Bookings:




Starting Line-Ups
Burnley

Ipswich

Jensen
Sinclair
Harley
Lowe
Duff
Hyde
Spicer
G O'Connor
J O'Connor
Branch
Akinbiyi

Subs:
Courtney
McCann
Noel-Williams
Elliott
Bermingham

Price
Naylor
De Vos
McEveley
Sito
Horlock
Garvan
Currie
Bowditch
Magilton
Parkin

Subs:
Wilnis
Peters
Juan
Haynes
Supple
Referee: Mike Pike (Cumbria)
Assistant Referees: Gary Mellor (Yorkshire) and Keith Wilkinson (Tyne & Wear)
4th Official: David Unsworth (Lancashire)
Attendance: 10496
Match Round-Up:
The Clarets lined-up in a 4:5:1 formation dropping Noel-Williams to the bench with Ade the lone striker upfront. In the first half Burnley seemed to be providing the most pressure with Ade being involved in a number of attacks. Ipswich had a few spells where they looked dangerous with former Clarets McEveley and Bowditch involved on a number of occasions. Following one of these spells however,the Clarets got possession and Akinbiyi slotted a pass to James O'Connor who scored via a wicked deflection on 33 minutes. Some luck at long last coming the Clarets way! A much more positive performance in the first half from the Clarets compared to recent games.
In the second half despite some early pressure from Ipswich who came out with a bit more purpose, the Clarets dominated and went from strength to strength with Ade doing anything but get that elusive goal and he may even have deserved a penalty after being pulled back! Frank Sinclair looked in trouble again with an injury but showed grit & determination to stay on for the rest of the game! Branch always a threat continued his good run of form and with about 30 minutes left to play was brought down for a free kick which led to the second goal. Garreth O' Connor belted it into the net on 62 minutes from about 25 yards. It was just the tonic the Clarets needed. Chris McCann with 14 minutes left came on for Spicer and must have been delighted when he sealed a win for the Clarets with a superbly headed goal on 87 minutes from a corner kick by Garreth O'Connor.
This was a clean match throughout and a credit to both teams that nobody was booked
The Clarets overall performance was excellent and we needed it tonight .The confidence in the team must be on a high and we can look forward now to Friday's game against Wolves
Stats:
Possession:
Burnley 57%
Ipswich 43%
Shots:
Burnley 14
Ipswich 7
Corners:
Burnley 8
Ipswich 4
Fouls:
Burnley 8
Ipswich 11
Burnley

B Jensen, M Duff, K Lowe, F Sinclair, J Harley, J Spicer (78 C McCann), J O'Connor, M Hyde, G O'Connor, G Branch, A Akinbiyi (89 K Bermingham)

Subs: W Elliott, G Noel-Williams, C McCann, K Bermingham, D Courtney
Ipswich

L Price, L Sito, J De Vos, R Naylor, J McEveley, D Currie, J Magilton (61 J Peters), K Horlock, O Garvan, D Bowditch (61 D Haynes), S Parkin
Subs: F Wilnis, J Peters, J Juan, D Haynes, S Supple
Steve Cotterill's Post Match Comments:
'I thought the win was thoroughly deserved and Im proud of each and every one of them. It was a big win because we know how good Ipswich are, so we're pleased'
Later comments:
"That was a big, big win for us but one we deserved. We needed a bit of luck but we'll take a deflection as it's the only bit of luck we have had.
"In the first half they had more of the possession without really hurting us but we gave a big performance.
"Frank Sinclair could have come off injured after 10 minutes but he stayed on and that typified the performance."
Other Full Time Scores:
Crewe
Crystal Palace
Leicester
Luton
Millwall
Norwich
Sheffield United
Stoke





0
2
0
3
1
2
2
0




-
-
-
-
-
-
-
-





4
0
0
0
1
1
0
3





Wolves
Sheffield Wednesday
Brighton
Preston
QPR
Hull
Plymouth
Cardiff