Longside Official Match Report Brighton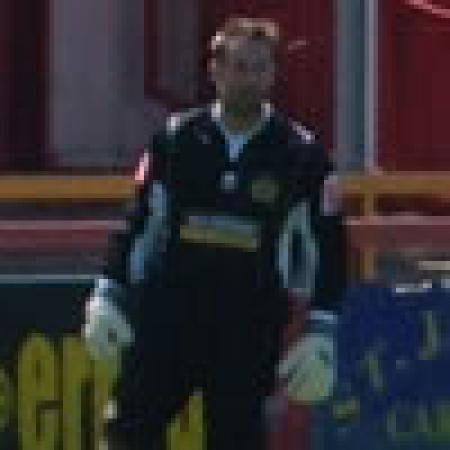 Danny Coyne
By Longside Match Reviewer
October 7 2005
The question on all fans lips was what SC would do with Noel Williams and Branch? Many were disappointed when it turned out Noel WIlliams was back in the starting line up with Spicer dropping to the bench.
Burnley
G O'Connor 34 (Pen)

1-1
(1-1)

Brighton
P McShane 25

Bookings:
G Branch 25

Bookings:
Starting Line-Ups
Burnley

Brighton

Coyne
Duff
Lowe
McGreal
Harley
Branch
Hyde
G O'Connor
J O'Connor
Noel Williams
Akinbiyi

Subs:
Jensen
Sinclair
Spicer
Elliott
Bermingham

Henderson
Reid
McShane
Butters
Mayo
Carpenter
Oatway
Carole
Jarrett
Knight
Robinson

Subs:
Nicolas
Frutos
Kazim Richards
Elphick
Blayney
Referee: Eddie Ilderton (Tyne and Wear)
Assistant Referees: David Storrie (Yorkshire) and Paul Varley (Yorkshire)
4th Official: Jim Waring (Lancashire)
Attendance: 11112
Match Round-Up:
Back to the League!

The question on all fans lips was what SC would do with Noel Williams and Branch? Many were disappointed when it turned out Noel WIlliams was back in the starting line up with Spicer dropping to the bench. A big surprise after Tuesday and with both Spicer and Branch playing well. The first half begin with the Clarets looking very solid. Carrying on from Tuesday, we played some good football and had some early chances. Certainly not playing like the bottom of the league, following Sheff Wednesday's point last night! Then with only 9 minutes on the clock Coyne slipped as Leon Kinght was running on goal. Fortunately for Burnley he was covered, but it was immediately obvious that Coyne was in trouble having turned badly on his knee. One stretcher later and Brian Jensen comes on. The corner that followed was cleared, and what could have been an awkward time for the clarets was dealt with. Burnley picked back up with Ade being saved twice and Brighton keeper Henderson keeping them in it. And then it happened again! 25 minutes, a short corner from Brighton tricked our defense, and with no one marking him, on loan McShane scored with a free header. The Man U youngster scoring completely against the run of play. It took 9 minutes for Burnley to get back into it! A corner for Burnley resulted in McGreal being held down by Oatway and the referee didn't hesitate to give a penalty. Gareth O'Connor stood forward and buried it, 1-1! With Burnley ending the half strong and a mis-kick from Ade that would surely have gone in, another 45 minutes of up and down football came to an end.
A quiet start to the second half with Brighton making a substitution at Half Time. A match report becomes very difficult when a game goes like this! With very little happening for either side there were a few things of note. Graham Branch, who had another good game, hit a superb shot having linked up well with Harley but it went just over tlhe top. Ade kept trying and made Henderson pull off another match winning save. A bit of pressure, 2 corners in quick succession but nothing really happening. Another injury for the clarets with John McGreal being absolutely "crunched" having to go off with Frank coming on. BUT, and I never thought I'd say this, the biggest turning point in my belief of winning this game had come in the 68th minute. Why on earth SC decided to take Branch off for Spicer, when yet again Noel Williams had been continually on the floor or giving the ball away, is an absolute mystery! At this point I knew we would not get the three points we so desperately need.
Final Comments: Sorry, but I have to ask why we did not continue with the 11 that started Tuesday evenings win in the Carling Cup? Answers on a post card! We went back to having the possession and play and SC will no doubt say this and point out individual errors cost us, BUT we are in the bottom three and I for one see no way out at present! MOM announced as Michael Duff but I'm going to give it to Ade Akinbiyi who ran and ran and tried and tried and with his best partner, Branch, would surely have scored again today!
Stats:
Possession:
Burnley 55%
Brighton 45%
Shots:
Burnley 17
Brighton 6
Corners:
Burnley 7
Brighton 4
Fouls:
Burnley 8
Brighton 11
Burnley
D Coyne (12 B Jensen), M Duff, K Lowe, J McGreal (77 F Sinclair), J Harley, G O'Connor, M Hyde, G Branch (68 J Spicer), J O'Connor, G Noel Williams, A Akinbiyi
Subs: B Jensen, F Sinclair, J Spicer, Elliott, Bermingham
Brighton
W Henderson, P Reid, P McShane, G Butters, K Mayo, R Carpenter (45 C Kazim Richards), C Oatway, B Carole, A Jarrett (51 A Frutos), L Knight, J Robinson (55 A Nicolas)

Subs: A Nicolas, A Frutos, C Kazim Richards, G Elphick, A Blayney
Steve Cotterill's Post Match Comments:
"When you're at home and you've got to do all the running and, I don't mean this disrespectfully, but we're expected to beat Brighton, it's tough on them. We created chances, but I wouldn't call our performance unlucky today, we've played a lot better and not won."
"At this moment in time, the players need a win and the supporters do as well."
Tranzics Comment: We are officially in a relegation battle after 10 games, time for SC to stand up and be counted.
Other Full Time Scores:
Coventry
Crewe
Crystal Palace
Leeds
Leicester
Millwall
Norwich
Sheff Utd
Southampton
Stoke


0
0
1
0
1
0
0
2
0
1


-
-
-
-
-
-
-
-
-
-


2
0
1
2
2
0
1
1
0
3


Hull
Watford
Preston
Ipswich
Qpr
Cardiff
Reading
Derby
Plymouth
Wolves