Burnley V Barnsley Official Longside Match Report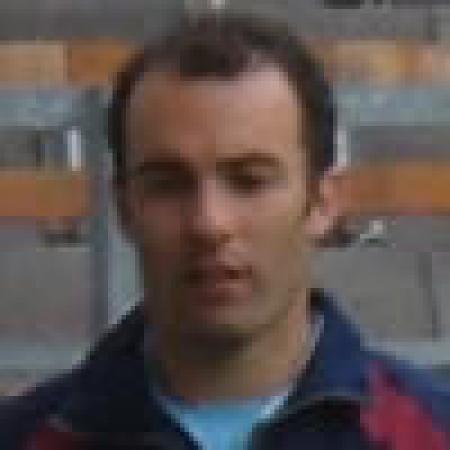 By Tranzic
September 30 2005
A convincing 3-0 win takes the Clarets into the third round draw of the Carling Cup. Some unexpected changes made to the starting line up and 3 substitutions in 1 game(!)
Burnley
K Lowe 28
A Akinbiyi 52
J Spicer 59

3-0
(1-0)




Barnsley

Bookings:
G Branch 71








Bookings:
A Kay 71


Starting Line-Ups
Burnley

Barnsley

Coyne
Duff
Lowe
McGreal
Harley
Spicer
Hyde
G O'Connor
J O'Connor
Branch
Akinbiyi

Subs:
Jensen
Sinclair
McCann
Lafferty
Noel Williams

Flinders
Tonge
Austin
Williams
Devaney
Burns
Kay
Wroe
Shuker
Nardiello
Richards

Subs:
Colgan
Hassell
Hayes
Conlon
McPhail
Referee: Andy Penn (West Midlands )
Assistant Referees: Eddie Evans (Manchester) and Gary Wallace (Tyne and Wear )
4th Official: Joe Taylor(Lancashire)
Attendance: 4501
Match Round-Up:
What a difference three days make!

Well an interesting starting line up tonight with Gareth O'Connor starting on the left, Spicer on the right and Graham Branch returning to partner Ade up front. The first half was a good solid start by the Clarets, Branch and Akinbiyi linking up well giving height and pace to the attack. Things were moving along with some good early pressure. Unlike last Saturdays game at Plymouth, Burnley didn't have the largest share of possession with the first half stats eventually showing 58% to Barnsley but it was only the second corner of the night when the break came. A Gareth O'Connor corner played in, flicked on, and Keith Lowe for his first Burnley goal on 28 minutes. A well taken corner leaving Lowe little work needed with his head. A great start to the second half and only 7 minutes on the clock when Akinbiyi scored his 7th of the season beating the keeper and passing into the net, now Burnley were getting into gear and 7 minutes later, for another first goal for the club, Spicer received from Akinbiyi to pass one into the net and 3-0. Flowing football was now the order of the night and minutes later Branch hit a stinging left foot shot but the Barnsley keeper made a superb save to deny him.
The clarets were showing the sort of football we know they should be playing and chances kept coming. Substitutions started on 65 minutes with Barnsley making the change first and then we made three substitutions with Sinclair coming on for Lowe, Noel Williams coming on for Ade and then a few minutes later we took Hyde off for McCann. Almost immediately McCann pulled a terrific save out of Barnsley and we just kept going.
Final Comments: MOM announced as Micah Hyde, which was no surprise BUT really it should have been a TEAM of the match. Branch also deserves a shout for a great display up front, could we have found a new partner for Akinbiyi?
Stats:
Possession:
Burnley 37% (!!!! According to BBC and ClaretsWorld)
Barnsley 63%
Shots:
Burnley 12
Barnsley 7
Corners:
Burnley 8
Barnsley 0
Fouls:
Burnley 11
Barnsley 8
Burnley

D Coyne, M Duff, K Lowe (74 F Sinclair), J McGreal, J Harley, G O'Connor, M Hyde (80 C McCann), J Spicer, J O'Connor, G Branch, A Akinbiyi (75 G Noel Williams)

Subs: B Jensen, F Sinclair, K Lafferty, C McCann, G Noel Williams
Barnsley

S Flinders, D Tonge, N Austin, R Williams, M Devaney, J Burns (65 S McPhail), A Kay, N Wroe, C Shuker, D Nardiello (71 B Conlon), M Richards (70 Hayes)

Subs: N Colgan, B Hassell, P Hayes, B Conlon, S McPhail
Steve Cotterill's Post Match Comments:
"I sat and watched them on a tape this morning and they're not bad, so it was a decent performance from our lads."
"They have a great spirit, they're very together and they've been hurting a bit about what might have been said about them in the last week or so and I thought tonight they answered anything that was thrown at them."
Other Full Time Scores:
Barnet
Cardiff
Charlton
Crystal Palace
Gillingham
Grimsby
Leicester
Mansfield
Norwich
Reading
Rotherham
Scunthorpe
Sheff Wednesday
Shrewsbury
Sunderland
Watford
West Brom
Wigan
Wycombe
Yeovil


2
2
3
1
3
1
2
1
2
1
0
0
2
0
1
2
4
1
3
1


-
-
-
-
AET
-
-
-
-
-
-
-
-
3-4
AET
AET
-
-
-
-


1
1
1
0
2
0
1
0
0
0
2
2
4
0
0
1
1
0
8
2


Plymouth
Macclesfield
Hartlepool
Coventry
Portsmouth
Spurs
Blackpool
Southampton
Northampton
Luton
Leeds
Birmingham
West Ham
Sheff Utd
Cheltenham
Wolves
Bradford
Bournemouth
Aston Villa
Millwall