Preston v Burnley Official Longside Match Report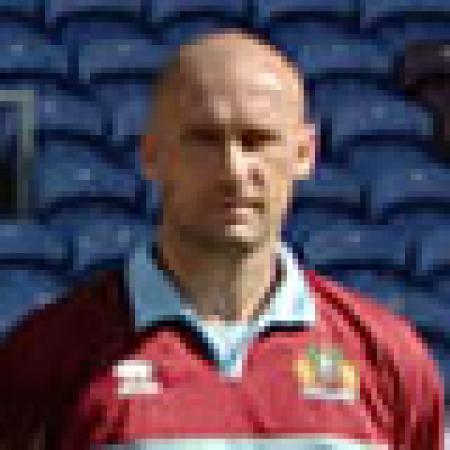 By Turfmanphil
October 7 2005
Burnley can be pleased with the performance after a well earned draw and more importantly keeping a clean sheet with some creditable performances from Duff, McGreal and Lowe.
Preston

0-0


Burnley

Bookings:
P McKenna 17
T Mears 73




Bookings:
M Hyde 85
J Harley 90
Starting Line-Ups
Preston

Burnley

Nash
Alexander
Lucketti
Davidson
Davis
McKenna
Jones
Sedgwick
Etuhu
Dichio
Nugent

Subs:
Lonergan
Agyemang
Mawene
Nowland
Mears

Coyne
McGreal
Duff
Lowe
Hyde
J O'Connor
Spicer
Harley
Elliott
Akinbiyi
Noel-Williams

Subs:
Jensen
Bermingham
McCann
Courtney
Branch
Referee: Dermot Gallagher (Oxfordshire)
Assistant Referees: Nigel Bannister (W Yorkshire) and Gary Brittain (S Yorkshire)
4th Official: Tony Leake (Lancashire)
Attendance: 17,139
Match Round-Up:
Burnley can be pleased with the performance. They matched Preston for most of the game and had the best chances until the last 10 minutes when the Clarets were put under some pressure. They however weathered the storm and will be the happier of the two teams. McGreal and Lowe in particular played well with a much improved Duff in defence and Harley came the closest to scoring from a few yards out.
Stats:
Possession:
Preston 51%
Burnley 49%
Shots:
Preston 9
Burnley 6


Corners:
Preston 9
Burnley 3


Fouls:
Preston 14
Burnley 8
Preston

C Nash, G Alexander, C Lucketti, C Davis, C Davidson, C Sedgwick (66 T Mears) , D Etuhu, P McKenna (75 P Agyemang) , D Jones, D Nugent, D Dichio
Subs: A Lonergan, P Agyemang, Y Mawene, A Nowland, T Mears
Burnley
D Coyne, M Duff, K Lowe, J McGreal, J Harley, W Elliott (64 G Branch) , M Hyde, J Spicer, J O'Connor, G Noel-Williams, A Akinbiyi
Subs: B Jensen, G Branch, K Bermingham, C McCann, D Courtney
Steve Cotterill's Post Match Comments:
'I felt we thoroughly deserved our point, but it could've been all three because we had the best chance of the game with Jon Harley. We're proud of our performance'
Other Full Time Scores:
Brighton
Cardiff
Hull
Ipswich
Plymouth
QPR
Reading
Sheffield Wednesday
Watford
Wolves

0
1
0
2
1
1
3
1
2
1

-
-
-
-
-
-
-
-
-
-

1
0
1
2
1
0
2
0
1
2

Sheffield United
Leicester
Stoke
Southampton
Crewe
Luton
Crystal Palace
Leeds
Norwich
Millwall