Burnley v Cardiff Official Longside Match Report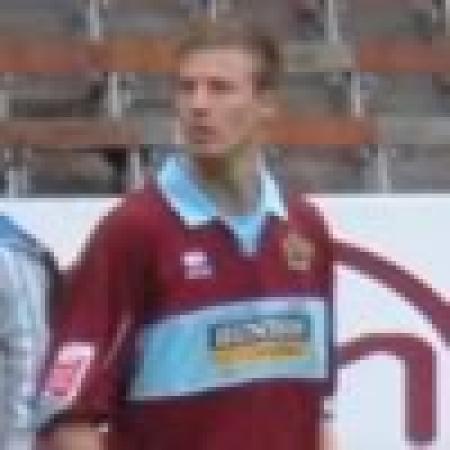 By Match Reviewer
September 18 2005
Cardiff made the trip to a grey and windy Burnley today as Autumn creeps in. The Clarets took the lead twice in the first half which ended 2-2. Cardiff looked to win following a penalty but the Clarets equalised late on in the game.
Burnley
 

3 - 3
(2 - 2)

Cardiff
 

 W. Elliott 1, 23
J O'Connor 89




 C Jerome 8
G Loovens 45
D Purse 72 (pen)

Bookings:
W Elliott 61
F Sinclair 77




Bookings:
M Ricketts 11
C Barker 69
Starting Line-Ups
Burnley

Cardiff

D Coyne
J McGreal
F Sinclair
M Duff
J O'Connor
M Hyde
G Branch
A Akinbiyi
W Elliott
G Noel-Williams
J Harley

Subs:
B Jensen
C McCann
K Bermingham
J Spicer
K Lowe

 N Alexander
J Whitley
D Purse
C Barker
G Loovens
J Ledley
J Koumas
R Weston
K Cooper
C Jerome
M Ricketts

Subs:
P Parry
A Lee
N Ardley
M Margetson
N Cox

Referee: P Walton (Northamptonshire)
Assistant Referees: A Garrett (W. Midlands) and J Tattan (Merseyside)
4th Official: J Moss (W Yorkshire)
Attendance: 10431
Match Round-Up:
The first half saw Burnley take the lead through Wade Elliott only for Cardiff to grab equalisers on two occassions by finding holes in the Clarets defense.
It was a penalty which gave Cardiff the lead in the second half. Coyne was sent the wrong way following the Frank Sinclair foul which led to the decision. The Clarets managed an equaliser through James O'Connor ending the game 3-3
Stats:
Possession:
Burnley: 43%
Cardiff: 57%

Shots:
Burnley: 7
Cardiff: 9

Corners:
Burnley: 7
Cardiff: 7

Fouls:
Burnley: 13 
Cardiff: 11
Burnley
D Coyne, M Duff, J McGreal, F Sinclair (90 K Lowe) , J Harley, J O'Connor, M Hyde, W Elliott (80 K Bermingham) , G Branch (72 J Spicer) , A Akinbiyi, G Noel-Williams
Subs: B Jensen, C McCann, K Bermingham, J Spicer, K Lowe

Cardiff
N Alexander, J Whitley, D Purse, C Barker, G Loovens, J Ledley, J Koumas, R Weston, K Cooper (83 P Parry) , C Jerome, M Ricketts (86 A Lee)
Subs: P Parry, A Lee, N Ardley, M Margetson, N Cox
Steve Cotterill's Post Match Comments:
-
Other Full Time Scores:
Coventry
Crystal Palace
Leeds
Leicester
Luton
Millwall
Norwich
Sheffield Utd.
Southampton
Stoke

1
2
3
2
1
1
2
2
1
0

-
-
-
-
-
-
-
-
-
-

1
0
3
0
1
2
0
0
1
3

Reading
Hull
Brighton
Sheff Wed.
Wolves
Preston
Plymouth
Ipswich
QPR
Watford