The Case for the Midfield...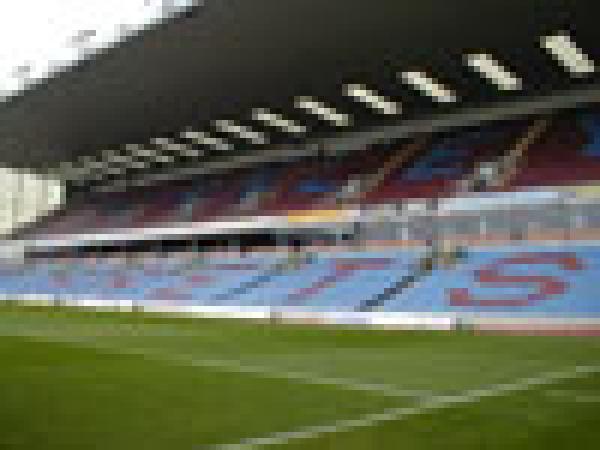 By Turftalker
August 30 2005
With the transfer window fast approaching there has been a lot of talk by clarets about what we need, who we need and how much, if any we can afford to bring those players in. Here Turftalker explains why he thinks it is our midfield which needs to most attention.
A case for the Midfield...
Six games in and I think we are all starting to get to grips with the strengths and weaknesses of this current Burnley squad. Yes we are still short on numbers, yes we have been hit by lots of injuries and yes we are short of luck.
But August is nearly over, September offers news hope and lets hope we can start to make our own luck from now on.
Many fans have looked at the statistics and found our problem areas - we are scoring goals, but conceding too many - it is the defence which must be strengthened, especially with the loss of Wayne Thomas.
This argument clearly has real strength. Harley is new, Karbayisson is injured, Frank has a dodgy hamstring, Thomas is out, Duff is lacking confidence and poor McGreal is keeping things afloat. But with finances obviously limited I think our defence is not the primary area of concern.
Yes I would suggest we need a temporary replacement for Thomas if possible, but I am confident our defence will come good - it is in midfield my concerns lie.
I have always thought that the midfield is the key part of most teams. Yes we can build from the back and a solid defence is essential, but it is the midfield which acts as the workroom of any football team - coupling up both the role of extra defenders and providing spark of team attacks.
This season I feel our midfield is really lacking quality and something has to be done.
Let me analyse my views on the midfielders we have at the club - listing where I think they are going wrong, before summarising the signings I feel we need.
Branch - I like Graham Branch and feel that he is often maligned far too easily. But I cannot defend a winger who has failed to put in a meaningful attacking cross in the last two games. Branch is at his best when he runs at people and is pumped up - sadly this is not happening.
Karbassiyon - I cannot possibly comment on a player who has not yet kicked a ball in anger. Although I do believe he will have a lot of expectation upon his shoulders and I hope he can cope with it.
Elliot - It is always hard to judge a player who has been injured more than fit. I feel he could develop in to a useful player and will end up being one of the stronger midfielders we have.
J O'Connor - I like James and I enjoy seeing his scurrying style around the pitch, but I am concerned that he can be found wanting in terms of positional sense. If he runs after someone and misses he leave a big gap in our midfield. Is he a luxury we cannot afford defensively?
Hyde - The strongest midfielder at the club, he would be one of the first players in my team. Hyde has impressed me this season in both defence and attack.
G O'Connor - I always feel slightly dodgy criticising someone who is new to both the club and the level of football, especially when he is being played on the wings, which I do not think is his first choice position. Gareth to me is quite simply not a winger, be it left or right. He does not cross the ball, run at the opposition and more worryingly he does not provide the defence with any coverage. I think this has made first Branch and now Duff's job at fullback all the more difficult.
Spicer - Too early to judge this young man, but from what I have heard he is a creative central midfielder.
McCann - A young, but arguably well tempered player, McCann has a left foot which I hope will be greater utilised by the manager, perhaps a little raw defensively but certainly worth a squad place.
Analysis:
So where do my concerns lie?
Certainly a lack of numbers is the problem, but we have known this for a while. My main concern is that the midfield is not offering the defensive coverage it has done so in the past.
To an extent this may well be inevitable as we have moved from playing 5 in midfield to 4 - but I see little point in changing that formation and dropping either Noel-Williams or Akinbiyi - UNLESS we are really struggling for points and need to grind out results.
As such it seems inevitable that we need to bring in reinforcements because too often the opposition midfields are getting on top of us and walking through our midfield.
We really need to replace Kevin Ball and bring in a midfield general. You are never going to get the vocal shouting and leadership skills from James O'Connor or Hyde and I feel the whole team is missing that. Not since Kevin Ball have we had a player in the middle of the park shouting, cajoling and driving the team on. All the successful teams have this kind of player - think Keane, Lampard, Vieira.
Second I really feel we need to bring in another winger, possibly two, but happily just one to cover the injuries of Karbayisson and Elliot. We need someone who will run at the opposition, but also come back and cover the full back, something Gareth O'Connor is simply not offering at present.
Conclusions:
So while the club is obviously short of a third striker and a central defender to cover Wayne Thomas' injury, I feel the major concerns are in midfield. Our current set of midfielders who are struggling with injury and consistency do need time, but I also feel the manager should bolster their ranks.
We need to remember that the midfield helps protect the defence and also sparks off attacks. At the moment it is failing in both roles, especially the former one.
Hopefully Steve Cotterill will see this and strengthen midfield before the transfer deadline.
What are your views? Please discuss this on the messageboard.