Reading 2-1 Burnley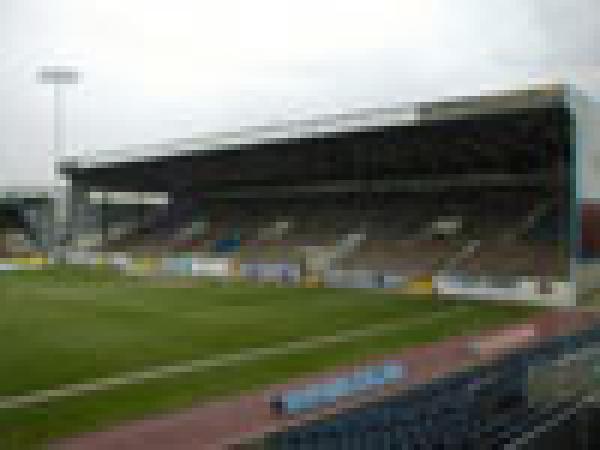 By Match Reviewer
August 29 2005
Burnley's third game in seven days took place this afternoon at Reading's Madjeski stadium. The game ended in another defeat for the Clarets, with Reading scoring their second after a Burnley equaliser on the 70th minute.
Reading


2 - 1
(1 - 1)

Burnley


L Lita 7
K Doyle 70




A Akinbiyi 42

Bookings:
S Sidwell 72




Bookings:
J Harley 22
G O'Connor 85

Sent off:
G O'Connor 90
Starting Line-Ups
Reading

Burnley

M Hahnemann
G Murty
I Sonko
I Ingimarsson
N Shorey
G Little
S Sidwell
J Harper
B Convey
L Lita
D Kitson

Subs:
S Hunt
J Oster
K Doyle
G Stack
C Makin

D Coyne
M Duff
W Thomas
J McGreal
J Harley
G O'Connor
M Hyde
J O'Connor
G Branch
A Akinbiyi
G Noel-Williams

Subs:
B Jensen
C McCann
K Bermingham
J Spicer
K Lowe



Referee: R Olivier (W Midlands)
Assistant Referees: B Malone (Wiltshire) and I Scarr (W. Midlands)
4th Official: S Tomlinson (Hampshire)
Attendance: 14027
Match Round-Up:
Just like against Derby in the first half, Burnley once again started the game by going behind following a Leroy Lita goal and just before half time, Ade Akinbiyi once again equalised. Reading however took the lead once again on the 70th minute through Doyle.
The Clarets were facing defeat in the last ten minutes when Thomas was taken off the pitch on a stretcher. It couldn't get much worse, but it did when Garreth O'Connor was sent off in injury time for kicking out.
Stats:
Possession:
Reading: 41%
Burnley: 59%

Shots:
Reading: 5
Burnley: 5

Corners:
Reading: 5
Burnley: 2

Fouls:
Reading: 9
Burnley: 15
Reading
M Hahnemann, G Murty, I Sonko, I Ingimarsson, N Shorey (45 C Makin) , G Little, S Sidwell, J Harper, B Convey, L Lita, D Kitson (39 K Doyle)
Subs: S Hunt, J Oster, K Doyle, G Stack, C Makin
Burnley
D Coyne, W Thomas (86 K Lowe) , J McGreal, M Duff, J Harley, J O'Connor, M Hyde (73 J Spicer) , G Branch, G O'Connor, A Akinbiyi, G Noel-Williams
Subs: B Jensen, C McCann, K Bermingham, K Lowe, J Spicer

Steve Cotterill's Post Match Comments:
"...Wayne Thomas probably won't play again this season.

"If it's what we think it might be, we think it's a cruciate ligament injury."
Following the news that Hyde was injured:
"That probably sums up what is happening with us at the moment and it is pretty frustrating."

"We were the better team today, certainly in the first half and in the second half they came into it but there's no way we deserve to be coming away from this game with nothing.

"I thought the boys were excellent today. We have a few gripes, but we'll keep them in the dressing room.

"The least we should have come away with was a point, but whatever we do at the moment, it seems to be a bit of a Judas month.

"We are paying a heavy price for things at the moment and we don't know why. We have played better than the results have suggested and we've come here and had more of the ball in the first half than we had in 90 minutes here last season.

"We've got a few days now to go away and lick our wounds a little bit and we'll come back fighting in September."
Speaking about Garreth's dismissal:
"He had a swipe at the lad to be honest and I don't think we have too many gripes about that," he said.
Other Full Time Scores:
Brighton
Coventry
Crewe
Derby
Hull
Ipswich
Luton
Stoke

2
E
1
1
1
0
2
E

-
-
-
-
-
-
-
-

0
E
3
2
1
4
1
E

Plymouth
Southampton
Sheff Utd.
Watford
Leicester
Preston
Millwall
Norwich