Burnley 2-2 Derby County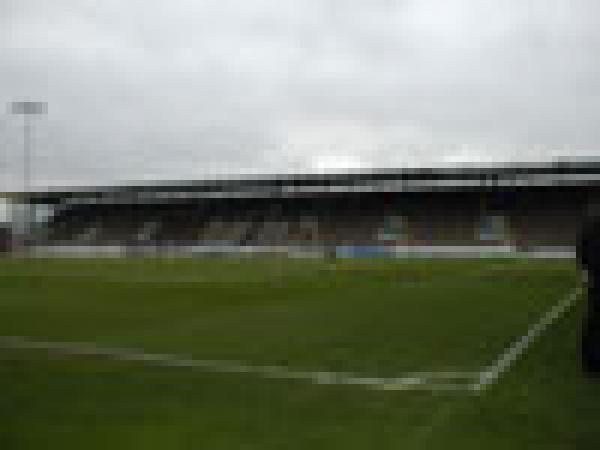 By Match Reporter
August 29 2005
Following on from our win at Carlisle on Tuesday, the Clarets drew 2-2, following a tense second half against Derby at Turf Moor
Burnley


2 - 2
(0 - 1)

Derby County


A Akinbiyi 46
G Noel-Williams 53




I Idiakez 30
G Rasiak 94


Bookings:


G Branch 59
M Duff 85
G O'Connor 93

Sent Off:
W Thomas 55





Bookings:
A Davies 97
Starting Line-Ups
Burnley

Derby County

D Coyne
M Duff
W Thomas
J McGreal
J Harley
G O'Connor
M Hyde
J O'Connor
G Branch
A Akinbiyi
G Noel-Williams

Subs:
B Jensen
C McCann
K Bermingham
J Spicer
K Lowe

L Camp
M Edworthy
M Johnson
A Davies
R Jackson
M Bisgaard
A Bolder
I Idiakez
T Smith
G Rasiak
P Thirlwell

Subs:
L Grant
P Mills
P Peschisolido
S Johnson
M Tudgay

Referee: G Laws (Tyne & Wear)
Assistant Referees: M Haywood (W. Yorkshire) and R Hewitt (N. Yorkshire).
4th Official: Not Published
Attendance: 12243
Match Round-Up:
Idiakez took the lead for Derby just on the half hour mark giving Derby a 1-0 lead at half time. Burnley made an instant comeback as soon as the second half commenced with a tap-in from Ade Akinbiyi gifting Burnley an equaliser with Gifton Noel-Williams 7 minutes later.
The Clarets fans celebrations were brought too an end soon after, when Wayne Thomas was sent off for something that happened out of play. Minutes later, Graham Branch was lucky not to be sent off following a challenge on Marc Edworthy. The challenge left the player needing lengthy treatment and was substituted due to the injury sustained.
If you thought nothing else could happen in this game, Phil Brown, the Derby manager was sent to ths stands for arguing with the referee on the pitch.
Eleven minutes extra-time was awarded and Rasiak gave Derby an equaliser, ending the game 2-2.
Stats:
Possession:
Burnley: 49%
Derby: 51%

Shots:
Burnley: 8
Derby: 11

Corners:
Burnley: 4
Derby: 0

Fouls:
Burnley: 17
Derby: 10
Burnley
D Coyne, M Duff, W Thomas, J McGreal, J Harley, G O'Connor, M Hyde, J O'Connor, G Branch, A Akinbiyi, G Noel-Williams (57 K Lowe)
Subs: B Jensen, C McCann, K Bermingham, J Spicer, K Lowe

Derby
L Camp, M Edworthy (66 S Johnson) , M Johnson (86 M Tudgay) , A Davies, R Jackson, M Bisgaard, A Bolder (58 P Peschisolido) , I Idiakez, T Smith, G Rasiak, P Thirlwell
Subs: L Grant, P Mills, P Peschisolido, S Johnson, M Tudgay
Steve Cotterill's Post Match Comments:
"We're disappointed, it was never an elbow and I've seen the replay 20 times.

"I asked the referee to look at it and he says it's inconclusive.

"There was no way it's an elbow and if we appeal and he looks at it again, do they come down on the side of the referee?

"I don't know what the answer is to that, but it sums up our last couple of weeks really.

"We were in the ascendancy and we started the second half like we should've started the first half.

"We started the second half like a whirlwind and deservedly got our noses in front whereas in the first half we were second best.

"There was some good football played today, but it'll be overshadowed by the other incidents.

"We're not being tough enough at the back though and last year we would have held on."
Other Full Time Scores:
Cardiff
Crystal Palace
Leicester
Millwall
Norwich
Plymouth
Preston
Sheff Utd.
Southampton
Watford

2
2
0
0
0
0
0
2
2
L

-
-
-
-
-
-
-
-
-
-

2
0
2
2
1
1
0
1
0
L

Wolverhampton
Stoke
Luton
Ipswich
Leeds
Hull
Brighton
Coventry
Crewe
Reading