Burnley 2-1 Carlisle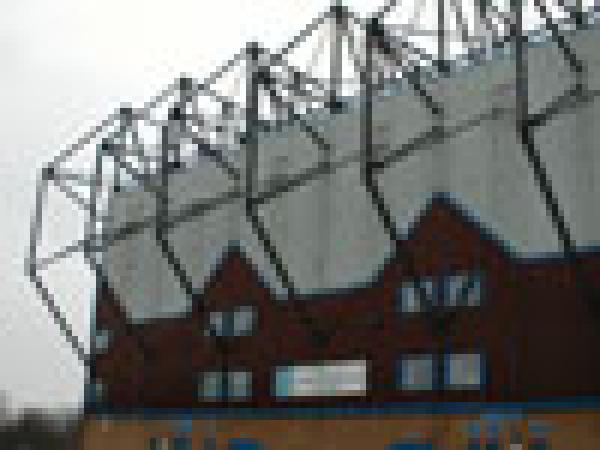 By TheLongside.co.uk
August 23 2005
Burnley will be in the second round of the Carling Cup after beating Carlisle 2-1 this evening at Turf Moor in the first round.
Burnley


2 - 1
(0 - 0)

Carlisle


M Duff 52
A Akinbiyi 90





A Murray 74

Bookings:
None




Bookings:
None
Starting Line-Ups
Burnley

Carlisle

D Coyne
W Thomas
J McGreal
M Duff
J O'Connor
M Hyde
G Branch
A Akinbiyi
G O'Connor
G Noel-Williams
C McCann

Subs:
K Lafferty
M Crossley
M Pugh
M Reilly
M Yates

K Westwood
L Andrews
D Livesey
S Grand
Z Aranalde
S Hackney
G Murray
J McClen
P Murphy
R Nade
A Murray

Subs:
A Williams
C Billy
B McGill
D Holmes
K Hawley
Referee: S Mathieson (Cheshire)
Assistant Referees: K Mattocks (Lancashire) and A Nicholson (W Yorks).
4th Official: R Holdsworth (W Yorks)
Attendance: 5114
Match Round-Up:
Michael Duff gave Burnley the lead, early in the second half but was substituted for Lafferty following a Carlisle equaliser from Adam Murray on 74 minutes. With Extra Time looking likely, Ade Akinbiyi made it 2-1, sealing Burnley's place in the second round.
Stats:
Possession:
Burnley: 53%
Carlisle: 47%

Shots:
Burnley: 12
Carlisle: 8

Corners:
Burnley: 6
Carlisle: 3

Fouls:
Burnley: 8
Carlisle: 9
Burnley
D Coyne, M Duff (75 K Lafferty) , J McGreal, W Thomas, G Branch, G O'Connor, M Hyde, J O'Connor, C McCann, G Noel-Williams, A Akinbiyi
Subs: K Lafferty, M Crossley, M Pugh, M Reilly, M Yates

Carlisle
K Westwood, L Andrews, D Livesey, S Grand, Z Aranalde, S Hackney (69 B McGill) , G Murray (69 K Hawley) , J McClen, P Murphy, R Nade, A Murray
Subs: A Williams, C Billy, B McGill, D Holmes, K Hawley
Steve Cotterill's Post Match Comments:
-
Other Full Time Scores:
Due to the amount of fixtures this evening, please find the Carling Cup results here.