Burnley 1-2 Sheffield Utd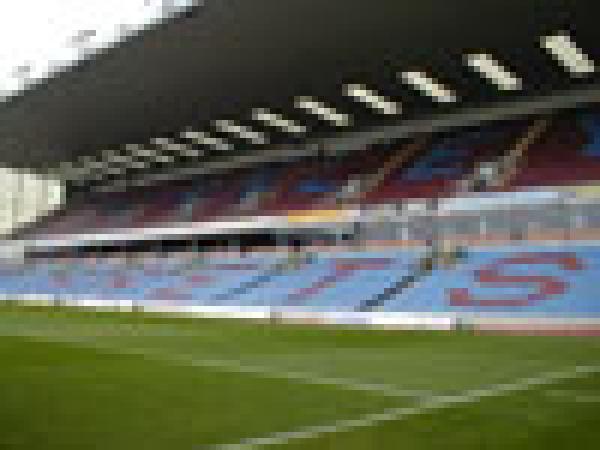 By TheLongside.co.uk
August 10 2005
The first home game of the new season at Turf Moor this evening against Sheffield United ended in a 2-1 defeat.
Burnley


1 - 2
(0 - 2)

Sheffield Utd.


A Akinbiyi 72





N Shipperley 5
C Morgan 40


Bookings:
None




Bookings:
None
Starting Line-Ups
Burnley

Sheffield Utd

B Jensen
F Sinclair
J McGreal
W Thomas
G Branch
W Elliott
M Hyde
J O'Connor
G O'Connor
A Akinbiyi
G Noel-Williams

Subs:
D Coyne
D Karbassiyoon
C McCann
K Lafferty
M Duff

P Kenny
L Bromby
C Morgan
P Jagielka
J Harley
P Ifill
N Montgomery
L Nalis
M Tonge
D Webber
N Shipperley

Subs:
S Kabba
A Quinn
P Barnes
R Kozluk
K Gillespie
Referee: Mark Halsey (Bolton)
Assistant Referees: Graeme Atkins (W. Yorkshire) and David Babski (Lincolnshire).
4th Official: Jonathan Moss (W. Yorkshire)
Attendance: 11,802
Match Round-Up:
Neil Shipperley took the lead in the fifth minute for the Blades but despite having most of the possession and most of the chances in the half, the Clarets went behind even further when Chris Morgan doubled the scoreline for United on the 40th minute.
We never looked like scoring in the second half but Ade Akinbiyi brought life back into the game for Burnley with a close range goal on the 72nd minute. This wasn't enough and Sheffield United take 3 points back to Bramhall Lane.
Stats:
Possession:
Burnley: 47%
Sheffield Utd: 53%

Shots:
Burnley: 12
Sheffield Utd: 6

Corners:
Burnley: 4
Sheffield Utd: 2

Fouls:
Burnley: 8
Sheffield Utd: 14
Burnley
B Jensen, F Sinclair (82 K Lafferty) , J McGreal, W Thomas, G Branch, W Elliott, M Hyde, J O'Connor, G O'Connor, A Akinbiyi, G Noel-Williams
Subs: D Coyne, D Karbassiyoon, C McCann, K Lafferty, M Duff

Sheff Utd
P Kenny, L Bromby, C Morgan, P Jagielka, J Harley, P Ifill (86 K Gillespie) , N Montgomery, L Nalis, M Tonge (81 R Kozluk) , D Webber (86 S Kabba) , N Shipperley
Subs: S Kabba, A Quinn, P Barnes, R Kozluk, K Gillespie
Steve Cotterill's Post Match Comments:
"I thought we were very unlucky to go in 2-0 down at half time and we have definitely done enough to get something out of the game tonight," he said.
"I was pleased with our performance and on another day that will be more than good enough for a win.
"We were 2-0 down under unfortunate circumstances, but I thought the boys have done well in the second half and we just couldn't quite get that head of steam that we needed with the stoppages and there wasn't enough time added on.
"We felt we got into a few good positions and on another day we'll do better than that and we'll get the win.
"We had some good chances and played some football, but we can't really have any gripes even though our football was a million times better than it was on Saturday.
"We needed a performance after Saturday and as long as we carry on with those performances, it will get us points.
"We are still a new side getting together again, but they are very much together and I knew they'd do well in the second half because you could tell at half time and before the game when they were in a determined mood and if they keep on like that, we won't have any problems as we'll pick up the wins and move up the table."
Other Full Time Scores:
Brighton
Cardiff
Leicester
Luton
Millwall
Norwich
Plymouth
QPR
Sheffield Wed.
Wolverhampton

0
2
4
3
0
1
3
2
1
2


-
-
-
-
-
-
-
-
-
-

2
1
2
2
0
1
3
1
1
1


Reading
Leeds
Stoke
Southampton
Coventry
Crewe
Watford
Ipswich
Hull
Crystal Palace