November 1st 2004 - Judgement Time?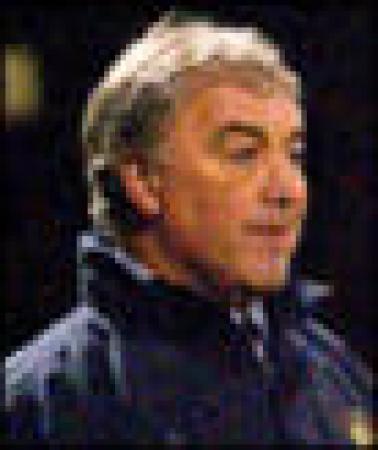 By Turftalker
April 8 2004
Turftalker returns to the new-look Longside website with his latest column. Here he suggests, with a heavy heart that November 1st 2004 may be the date he turns his back on Stan Ternent.
There is nothing like a little bit of radicalism for my first column of the new-look Longside website - and a mighty new look it is!
November 1st 2004 - Judgement Day?
"November 1st, 2004 is the date where I personally will assess Stan Ternent's progress during next season - presuming he is still here.

I have been a big, big fan of Stan for the nearly 6 years he has been at Turf Moor, but like most managers I fear he could stay on too long and ruin any reputation he has built up.

Make no mistake Stan Ternent has done a lot for Burnley FC and will keep trying his best, but it concerns me more and more his excuses with the current financial climate. Yes we have suffered, but equally yes we benefited from the false holy grail of ITV Digital and by heck did we not spend in that period!!!

The record of the Manager from the infamous Man City game has not been good enough,
We have:
Won 31
Drawn 31
Lost 44
Lcored 140
Conceded 185
Points = 124 --> in over 2 years!
But what concerns me even more is the increasingly one sided critique he gives the fans when we lose heavily and the same old excuses which mean that we fans can now predict exactly what Stan will say dependant on the result: "We threw one in", "the goalkeeper had a nightmare", or "we will get three wins."

I do still believe that in our current financial predicament Stan is the right man for the job, but this summer and the first few months of next season will make or break him in my eyes. To be honest finances do not effect my judgement here. Stan will be in the same position as many other managers - if he cannot perform and get us a strong squad he has to assess his own position and we have to question the board's willpower for us to develop as a club.
Improvements:

* We need to be able to see a strong defensive unit, sadly this unit does not incorporate either the workhorse Graham Branch or an off-colour Jensen. Even May may not have the pace for a new look side.

* We need to be able to get consistency back in to our game, get some unbeaten runs back.

* We need a good start, which will really kick start our season, something we have lacked in the last two years.

* We need to begin to utilise our youth system better: enough of they are not ready, in pre-season we must blood some youngsters.

* And Stan has to begin to question the ability and number of coaches we have at the club and in the technical area on match days: there are about 4 coaches giving out instructions - Ellis, Jepson, Docherty.

Of course other issues may come in to play between now and November 1st. The board may offer no money or decent wages. We may be forced to sell assets like Chaplow and Blake etc etc- these factors would give Stan a reprieve in my eyes.

But things get stale, people get tired and I am concerned that Stan may not have the willpower or ability to radically change the personnel on and off the pitch.

I cannot offer an alternative to Stan Ternent at this moment and I do dreadfully want him to succeed. But if we are seeing the same old problem on November 1st 2004, I will, with a heavy heart, call for Stan Ternent to move on.

No one person is bigger than the club and I for one do not want Stan Ternent to out stay his welcome. Be clapped out Stan and go in to folklore, not booed from the stands.

Turftalker.
 Any views - go to the messageboard and rant!