Why Stan Ternent is still the man!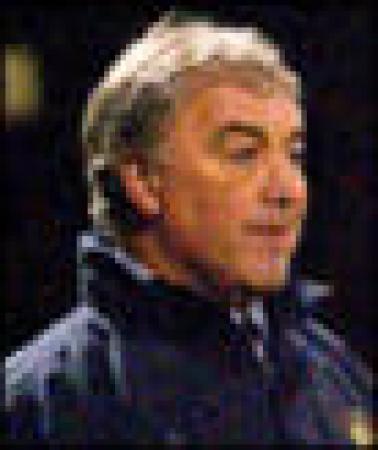 By Turftalker
January 4 2004
Turftalker introduces his first column of 2004, with a defence of manager Stan Ternent! Remember to keep checking "Features" for constant updates!
Column Two: January 3rd 2004
Happy New Year to you all! Let's hope 2004 can be considerably better than the year just gone for the clarets.
Stan Ternent! Enigma, mad man, old school, tactical genius, hard man, rude, past it.
All are possible phrases that could be linked to the Burnley Manager. The manager who has taken us from near the bottom of division two to steady division one status.
In recent weeks Stan has come under incredible criticism for the team's performances, only a smattering of wins in the whole of 2003 has not helped him, while the club has slumped to 21st in the table.
He has had more money to spend than any other Burnley manager; for 2 years since the now infamous Man City defeat we have been in a slump and he regularly makes strange team choices especially in defence.
To many people these reasons are just part of the "Stan Ternent Problem" - a problem that will only be resolved when he goes.
But I want to suggest this is wrong - that Ternent is the man who not only needs our support but DESERVES our support. A man who is right for BFC in our current situation and is right for us for the future. So let me begin!
Stan Ternent has many strengths that I believe are crucial to the club at the moment. As we face an uncertain financial future and as the club wrongly plans to plod along rather than build. He possesses the experience, contacts, iron will and desire to see Burnley FC right.
Yes, many people argue that Stan Ternent is stubborn, has favourites on the pitch and that may just be right - but equally those traits have helped make him one of the most respected manager's in football, a manager who has numerous promotions under his belt, a manager who through all the bad times gets results.
People have to remember that Ternent has had his side decimated. Although this is not a perfect excuse for the previous years bad run and he arguably has better players than many clubs higher up in Division One, it does have an enormous bearing on factors on the pitch, factors that have not been aided by a spiralling towards depression off the pitch.
As some sharp sighted analysts have stated, players like Robbie Blake were not bought to be the men to keep Burnley in Division One, they were brought in to get us to the Premiership - thus their use is slightly different.
While Ronnie Moore may have a team of solid professionals who are currently out performing Burnley, we have undoubtedly got players who would walk in their side, who would out play them when filled with confidence and who with additions could make a squad that would OUT PERFORM Rotherham more often than not.
One advantage of the squad culling of last season is that the average squad age has dropped, this is a good thing, but I have no doubts that Stan Ternent would have preferred to see this happen more progressively than it did and these quite seismic changes, so quickly have not helped the club.
Furthermore, Stan Ternent has a love of the club that goes a long way in my opinion. Recently he has expressed his desire to stay at the club, even WITHOUT a contract next season. This is a gesture that is honourable in my eyes. It is the gesture of a man who does not want to hold the club to financial ransom, the gesture of a man who has already had his wage cut and who has sacrifced so much for this club.
Of course none of this sentimental stuff is enough to justify Stan Ternent adds to his 5.5 years of service to Burnley. It is true that the last 2 years have been considerably worst than the first 3.5 years. But Stan has still taken us a long way, he has still got plans to take us further and he still can. All the evidence is that a manager needs time to develop a club, there are set backs along the way, but Manchester United, Charlton, Crewe were not built in a few years!
Stan Ternent deserves our support, he deserves time to see how he can develop the third phase at BFC. The phase that can see us move back up the Division One table. This season and next are part of this process - Stan Ternent is the experienced man to develop this. Yes, he infuriates us, yes the club need to be more positive, yes we need more positive vibes from the Manager at times.
But equally Burnley FC with Stan Ternent is fun, controversial, unpredictable - for me this is the greatest form of entertainment and one big reason why Stan is still the man.
Good Luck Stan Ternent and his staff - Clarets are behind you!
Turftalker.