Haysey's FC Column IV: So here we are...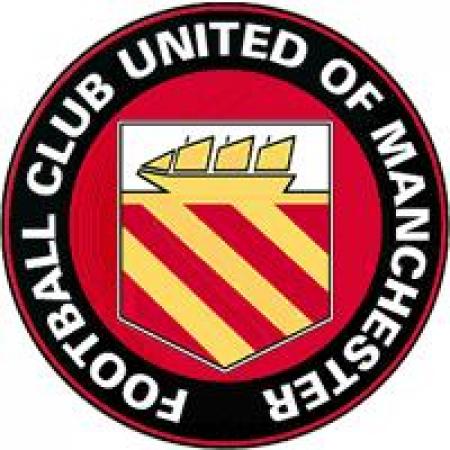 FCUM-OK!
By Haysey,
August 10 2008
Haysey is back! As FC United of Manchester head into their fourth season, our resident FCUM columnist has penned his fourth article since signing-up at ManUtdWeb Towers. The Red Rebels are preparing for life in the Northern Premier League - just three divisions below the Football League - and Karl Marginson's squad has undergone some notable changes over the summer months.
So here we are. This Thing of Ours is over 3 years old now as we prepare to enter our fourth season of existence in the fourth different league that we will have played in - namely the Northern Premier League.
Memories of that fantastic end to the season for both United's are fresh in the memory but now is the time to write a new chapter in our history and the season cannot come soon enough for those of who have to work and haven't been able to spend all summer following Eric around Manchester and being film stars.

The summer at FC has seen a significant amount of change in comparison with previous summers. When FC was in its infancy, the very helpful supporters of AFC Wimbledon warned us not to get too attached to players as there was a very high turnover of players in Non League Football. Indeed, many well liked players have moved on in our 3 years. However, just like with MUFC these have been departures on our terms - Steve Torpey apart who had a great chance in the Conference.

However, this summer FC has lost 4 major players for various reasons. The biggest loss was that of Rory Patterson. For all his bouts of mad Irish temper and his inability to pass to a team-mate in a better position when he got near the penalty box, Rory in many ways embodied FC - ie. passionate, classy, never shirking a challenge and of the people for the people. Rory has signed for Bradford Park Avenue who are bankrolled by a rich chairman. The money on offer was reported to be 4 times what FC could afford to pay Rory. For Rory it was a no-brainer really as he has a young family. The increase in wages significantly improves the quality of life for his family and we would all do the same in his position. That he took so long to decide is testimony to his attachment to FC. He goes with our best wishes and we hope to see him back at FC one day. In many ways, Rory will be closest we see to a Non League Cantona and it has been a privilege to watch him. What Rory's departure also does is put another nail in the 'Non League Chelsea' guff that has followed FC round. As I have pointed out previously, most of FC's income gets swallowed into a financial blackhole called 'Gigg Lane Ground Hire'. 2000+ crowds we may have but there is very little left to spend on wages.

The other 3 departures from FC will not be as keenly felt as Rory's but will still leave a hole. Stuart Rudd was released by Margy and has signed for Bradford Park Avenue also. There are many similarities between Rudd's return from a serious injury in March 2008 and RVN's return from his Achilles problem in February 2005. To put it bluntly, both players were never the same in a red shirt again and often the team played better without them. It was the right thing to offload Ruddy and I hope that he has a RVN Madrid style renaissance except when they play us. Furthermore, Nicky Platt has left to sign for Stalybridge as he wanted to test himself at a higher level.- good luck Nicky I hope you are good enough as I have my doubts.

The final major departure of the summer was also the most contentious by a long way. Josh Howard, the Cup-winning hero of 12 months previously, walked out of the club and has signed for New Mills who are two divisions below FC. Josh was beset by injuries in the early part of last season and when he came back his performances were way off his previous level. It is fair to say that when Josh came back he was carrying a few passengers around his waist and from a fans point of view there seemed to be a distinct lack of motivation to get back into shape. The end result was that Josh hardly figured in the run in through a mixture of injuries and being overlooked and has decided to try a new start somewhere else. From FC's point of view it is upsetting that Josh has shown little loyalty to us as he was one of FC's few contracted players meaning that he got paid even when not fit. Alas, my abiding memory of Josh will not be his Cup winning goal but him sat in the stand and the bar at Gigg Lane, in club tracksuit having a laugh and a joke with his mates and not seeming to be bothered that he was not playing. Don't waste your talent kid you are too good to do that.
Like the budding SAF that he is, Margy has wasted little time in bringing in replacements. Kyle Wilson, Carlos Rocca, James Brackenbridge, Dave Neville and Reece Hardy amongst others have all featured in pre season games. A notable signing has been that of Tunji Moses the son of........... well you can guess the rest. When you add in reserves like Adam Turner and Kyle Harrop who have been promoted to the first team squad, it is obvious that replacements are on board to replace the departees. The King is dead long live the King and all that......... or as I like to say in Margy We Trust. I will keep you posted on how these new players fare.

Speaking of the reserves, there have been some major changes there. In short, it was felt that the level at which our reserve team played was not at a high enough standard to allow players to cope with the step up to first team level and that gap would only get higher the further up the leagues that we go. Given the club's precarious financial position, it was not a prudent use of our limited resources. Therefore, we will have a larger first team squad this time. The club has not cast adrift its promising reserves however. Due to the vagaries of Non league football, a player can be registered at more than one club providing the clubs are at different levels of the pyramid. Therefore, a number of younger players will ply their trade in the North West Counties League at places like Bacup Borough whilst still having a Northern Premier League registration at FC.

A review of the coaching set up means that Margy's number two Phil The Power will keep a look out on how these players are doing. Observed from a distance it would seem that the disbanding of the reserves is contrary to the ethos of FC ie. football for all. However, we have to cut out cloth accordingly until we get our own ground and maybe we tried to run before we could walk with having a reserve team. That said, we still have our Youth teams (one of which is through our link up with MANCAT) and we will certainly have a reserve team when we get our own gaff.

So what have we got to look forward to next season? Well, we are certain to start seeing more away fans at Gigg Lane which will add to the atmosphere even more (the MRE might even sing then!!). We also have some cracking aways to look forward to. Standouts for me are Boston (yes that one who were in the Football League not so long ago), Kendal, Whitby, Prescot Cables, Marine and Buxton. These and the other away matches promise us some more great memories as we continue our travels around the Non league grounds of Northern England. Incidentally, there is a rumour going round that in preparation for Boston away match, the Tameside Branch and the Cheadle Lushes have applied for their Visa's and are currently arguing over who will get to sit in the chairs of Norm and Frasier. I couldn't possibly comment on the validity of this rumour!!
The season is almost upon us. This is a pivotal season for FC as a football club. We cannot afford many more seasons at Gigg lane. The excellent efforts of the fans to raise a substantial amount of money for our development fund must continue and in some cases be redoubled. Success for FC this season will be a decent position in the league and being closer to our own ground. To those of you reading this, you can help make this happen. Get along to that Football Ground and support the lads when you can, buy a season ticket, and contribute to the development fund either through a one off payment or through a standing order. Become a member and have you say in the future of the club. This is a club for United fans set up by United fans and we are all about United. Never forget that.
Yours in redness,
Hayesy
FC's first league match is on Saturday 16th August v Matlock (Home) 3pm Kick Off
Adults £7.50
Juniors £2
OAP's £5
Full Fixture List Here
http://www.fc-utd.co.uk/fixtures.php?year=2008&team=1
Season Tickets Cost
Adults £142.50
Over 60's/Unwaged £95
Juniors £21
They can be bought from here:
Membership (including full voting rights) Cost:
Adults £10
Juniors £3
And can be brought form here:
For more information on the Development Fund go to:
http://www.fc-utd.co.uk/devfund/