Haysey's FC Column I: Squeeky bum time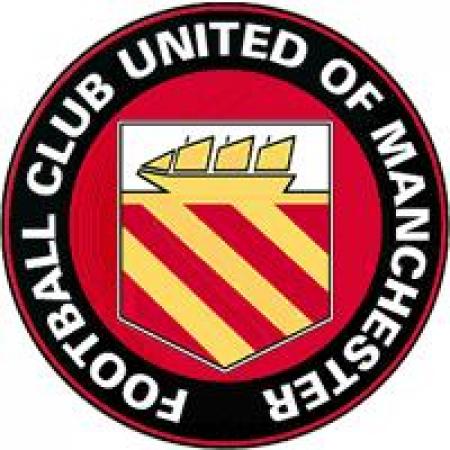 Haysey's FC Column I
By Haysey
April 14 2008
In his first column for ManUtdWeb, Haysey offers us a superb account of life as an FC United of Manchester supporter with a detailed update of the season. The Red Rebels remain in the hunt for a promotion and Cup double as we enter the business end of their third season. FC are still attracting crowds of well over 2,000 – despite sitting four promotions away from the Football League.

The third season of FC United's existence is almost over and we are most definitely in 'squeaky bum time' as somebody we are all familiar with is fond of saying. At the time of writing a League and Cup double is still a possibility albeit an unlikely one. Promotion and a cup on the other hand............
After 2 seasons of rampaging through the North West Counties League, our first season in the Northern Premier League Division One North (the Unibond League to others) has been a far greater examination. Indeed, there have been some sticky patches that would do justice to the League Sponsors brand of adhesive itself!! We had already been warned that this league was far more physical and that teams were far better organised and this has proved to be the case. The season began with a damp squib via 2 defeats. Then the real United stood up and a string of wins followed- confirmation that we were going to hold our own in this league at the very least.
Pretty early on in the season it became apparent that there were 5 teams who were going to contest the league- Ourselves, Curzon Ashton (our old friends from last season) Bamber Bridge, Skelmersdale United and Bradford Park Avenue (there's a blast from the past eh?)
These 5 teams broke away from the Peloton as we got towards Winter Time. It was around this time that FC began to be hit with injuries that would have derailed lesser teams than ourselves. Our very own Captain Marvel Dave Chadwick suffered a serious knee injury as did our free scoring centre forwards Stuart 'I would walk a million miles for one of your goals' Rudd. On top of this, our Midfield kingpin Steve 'Spenner' Spencer had to retire form the game due to back problems. In one fell swoop the spine of our team had gone- think Rio, Rooney and Anderson all being injured at the same time for United and you get the idea of the effect it had on the team. If this wasn't bad enough, then our cup final hero from last season (and ex United youth team captain) Josh Howard has had injury after injury- but not in a Saha like way- that have kept him sidelined for most of the season.
These injuries might not seem a lot but 3 of those players were contracted players (the club only has six contracted players in total) and this means that they get paid even when they are injured compared to the standard non league practice of no play no pay. Contrary to what some would have you believe, FC are not the Chelsea of non league football and don't have wads of cash to throw at players- the vast majority of our revenue is swallowed in hiring Gigg Lane (the need for our own ground is something I will come back to later on) and our playing budget is certainly not any higher- and in some cases considerably lower- than our rivals. Our players are not on £600 per week as the rumours state- far from it in fact. Replacements were sought and found with varying degrees of success- ex United reserve Aaron Burns was with us until January when he was able to sign for a club higher up the football pyramid at a level more in line with his talents.
Some ropey results in November and December were banished when we went to Curzon Ashton and won 2-0. This was in the early stages of a 16 match unbeaten run that catapulted us back into contention for the title- we would go top if we won our games in hand. It was also around the middle of this run that the cavalry arrived in the form of a fit again Chadwick and Rudd to bolster us for the rest of the season.
The one dark spot on the horizon was always going to be the ensuing fixture pile up. Used to modern day Premiership pitches (well apart from Wigan's I suppose which resembles something last seen at the Baseball Ground in about 1974)) you will need to cast your mind back to those days of the 70's and early 80's when matches were often abandoned because of the elements. To say that the weather has not been kind to us this season would be an understatement of City-esque proportions as match after match was called off. To give you an example of the fixture pile up we have worked our way through, we have just come off the back of 11 games in 22 days. Now that is some going at any rate but when you consider that the players at this level nearly all have full time jobs then it becomes double hard. As our captain Dave Chadwick explained of what he had been up to on the day of the Ossett Albion match
"It's always hard playing catch up with so many games every week and the lads are tired. Last Thursday (Ossett Albion away) was a typical example; I went to work at six in the morning up to Workington, left there at about half two and travelled four and a half hours to Ossett, got there 25 minutes before kick off and then had to play. I eventually got home just before midnight, it was a very long day and to be honest I was exhausted."
It is no surprise to report that a couple of substandard performances saw us lose at Ossett and Wakefield whilst too many draws saw us lose ground in the race for top place. To be honest, the players looked to be down and out after those 2 defeats and the worst was expected only 2 days later as we went to top of the table Bradford. A defiant performance on the pitch matched by the sheer defiance of the Reds on the terraces (think Forest in the FA Cup in 1990 and you get a picture of the mood and backing on the terraces for our red shirted heroes) saw us get a highly creditable 0-0 and we could have won it in the end. 2 days after that, we were over in Yorkshire again at Harrogate Railway. This performance truly was a veritable curate's egg. A tired and insipid first half performance saw us trailing 1-0. It was pretty apparent from the way that he marched to the dressing rooms at half time that the manager Karl Marginson was not best pleased with what he had just seen from his team -tiredness as an excuse or not. It is fair to say that he must have used Fergie's Hairdryer on the team as they came out for the second half a completely changed team and ran out 3-1 winners. A 5-2 win against Lancaster City yesterday sees the good ship back on even keel and sitting fourth in the table with 4 games to go.
Cup wise this season we played our first ever FA cup match this season against Trafford and then proceeded to get knocked out by Fleetwood in the next round- no great shame really as they are a league above us. We have reached one cup final however - albeit in rather unusual circumstances. With the aforementioned fixture pile up looming on the horizon, Margy decided to play a mixture of first team squad players and young reserves in our quarter final at Nantwich (think what Fergie does in the League Cup) A 5-1 pasting ensued and that was the end of that.............. or so we thought!! Nantwich had played an ineligible player (albeit only coming on as a late sub when the result of the match was already a foregone conclusion) Cue Nantwich being slung out by the League Management Committee and FC in the semi final.

A comfortable 3-1 win at Goole sees us playing our near neighbours Radcliffe Boro in the final this Thursday night (17th April) at Curzon Ashton's ground. Admission is £7 adults, £5 concession and £2 juniors. If the buzz is anywhere near what it was the last time FC played a cup final at this ground then it will the best £7 you will have spent in a long time. Get yourself to that football ground!!
Off the pitch, crowds have held up well at over 2000 at home and large numbers travelling away. Stand outs have been the Youth United Day against Bamber Bridge when 3348 were present to rock Gigg Lane to its core. Also, the Red Reunited day against Lancaster when over 2700 fans were present including a good number of new faces who vowed to come back having had such a good time as well as realising that, whilst we might not agree with the business plan and borrowing of the current owners of Manchester United, that we are still United in every sense. Brothers in Arms so to speak. Incidentally, you would only have to go into any pub around Gigg Lane or wherever FC are playing and watch the reaction of everyone when United are on the box to know that we are still Red to the core anyway. Atmosphere wise at home, the buzz is not quite at its first year peak but Gigg Lane is still rocking most of the time to a classic mix of United songs and FC songs. Sprinkled into this mix is a healthy dose of banter between the jesters in the Manchester Road End (MRE) and the Main Stand. Think of the MRE as North Stand tier 3 all giddy from the additives in their fizzy pop and sweets and singing songs at 200bpm compared to the Main Stand which is like K Stand on a classic Old Trafford European night- well turned out, clued up, sussed and frightening in its noise. Away from home, much delight has been taken in continuing our journey through the non league grounds of Northern England. The Red Army has descended on all these outposts in great numbers via car, coach, train and other means. We have been made to feel very welcome almost everywhere (Rossendale and Bradford require a special mention in this regard) It is also fair to say that we have visited some places that you could only live if you actually lived there (Hello Goole and Fleetwood)
The 13th of April saw our General Meeting. As FC is an Industrial and Provident Society, the members of FC united own the club- now that sounds good just even typing it our for you!! There are 2 meetings per year and we get to vote on all the key issues surrounding our club- that includes ticket prices too. A very fruitful meeting was held and I came away from it feeling energised by the boards (that is the same board that we elect by the way) plans for the club - and all this for only £10 per year! A key part of FC's future is to secure our own ground. To this end, the Development Fund has been set up in order to raise money towards this goal. If anybody would like to know more about assisting the DF then see the links at the end of this article.
As for the FC's prospects for the rest of the season, there is still an outside chance of the league title but realistically the play offs are the aim. With only the champions going up automatically the next 4 teams play off for the second promotion spot. The play off system devised is stunning in its simplicity and effectiveness and it didn't take a consultant on silly money to devise it. Put simply second play fifth at home in a one off tie. Third play fourth at home in a one off tie. Then there is a one off final at the home ground of whichever team finished higher in the league. Simple eh?
The good news is for FC is that in recent weeks we have played all our potential challengers and more then held our own (2 draws with Bamber Bridge, another win against Curzon and goalless draws at Skelmersdale and Bradford. It promises to be an enthralling end to the season. Hand on heart I question whether promotion this season is beneficial to FC given the potential financial implications of tweaking the squad for the next division whilst most of our money goes down a black hole labelled 'Gigg Lane ground hire'. That said, I am a football fan at the end of the day and if FC do go up this season, I will be as buzzing as anyone.
Either way, promotion or not, we will still be here next season providing affordable, accessible football taught by Matt Busby in a welcoming atmosphere for the whole United family.
I will keep you posted on how the season pans out for FC as they join their bigger relation in being in the hunt on 2 fronts as the season gets serious.
Keep on Keepin' on!
FC United have one remaining league match of the regular season
Wednesday 23rd April V Woodley Sports
Gigg Lane, Bury
7.45pm Kick Off
Adults £7.50
Concessions £5
Juniors £2