Chris Moore Set to Make Shock Return to Burton!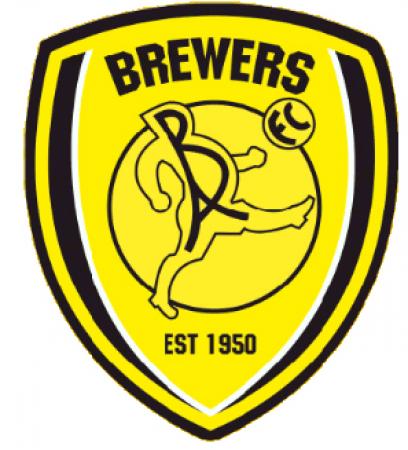 By Scott Chambers
January 30 2006
The search for a clinical goalscorer has finally been concluded. Another offer was turned down for Wokings Justin Richards and it is apparent that Clough doesnt want to break into the money from the cup run. Instead Chris Moore could be joining the club on loan for 3 months. The now 33 year old striker had an outstanding spell at Burton scoring 66 goals in 118 appearances. He was a big favourite with the fans and was named player of the season in Brewers first campaign in the conference. Unfortunately though he had to leave as Telford made an offer Clough couldnt refuse.

After that decision to sell Moore the club has suffered from a lack of clinical goalscorers. Jon Shaw has been the only clinical striker but even he isnt consistent enough. Chris Moore has since been at Worcester and now Kettering and has been successfull at both.

Chris Moore is returning! A 3 month loan deal is expected to be completed in time for Moore to join the squad going to Grays tomorrow evening. Hopefully he can start scoring straight away as the Brewers hope to take revenge for the 5-0 hammering they took from Grays last season in the FA Trophy. Chris Moore and Jon Shaw should form a tremendous partnership.

A busy last 24 hours in the transfer window is expected as Dale Anderson, Andy Todd and Lee Ayres may be leaving on loan. Dale Anderson will work his socks off every game and give 100% but many people agree that he is not good enough at Conference level. Andy Todd is an impressive midfielder but the current Burton side contains better players and Todd may be fedup of sitting on the bench every game. Lee Ayres was a good defender but has only recently recovered from a long term injury and some first team football will do him good.

Up the Brewers!