Match Report - Canvey Island 0-2 Burton Albion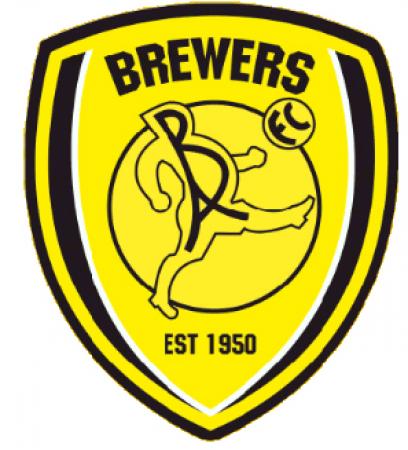 By Scoot
January 30 2006
After a dismal period of form for the Brewers, they took a tough trip down to Essex to face Canvey Island. Thankfully though Kris Taylor was on hand to help the Brewers to a win. After a dream FA Cup run where a trip to Old Trafford clearly was in the minds of Albion players, it was time to rebuild their league campaign to ensure they stayed well clear of a relegation scrap. Canvey Island provided the opposition in a rather dull encounter, but the 3 points were all that mattered.

Jake Sedgemore returned to Bury on Friday so any hopes he would stay with the Brewers were shattered. Captain Darren Stride was suspended so Andy Ducros dropped back into midfield allowing Shaun Harrad to start upfront. Andy Corbett was out with illness so Gary Rowett filled in at right back.

Burton started remarkably well, immediately putting pressure on the Gulls defence. Keith Gilroy played a perfect ball through to Kris Taylor whose effort was blocked by Canvey keeper McKinney. Harrad and Rowett both had efforts blocked before Rowett,once again providing options in attack, hit a shot at McKinney. Websters header from the resulting corner was cleared off the line.

Burton dominated the early exchanges of the game, with help from the strong wind. But once again chances failed to find the back of the net. Canvey eventually improved but Burton still looked stronger Jon Shaws well hit effort went just wide.

As fans began to feel it was another of those days when nothing would go in, Kris Taylor managed to break the deadlock after nearly half an hour. McKinneys poor clearance, partly due to the heavy wind, landed at the feet of Chris Hall who played a perfect ball to Kris Taylor who beat the Canvey keeper with a good finish.

Canvey seemed to liven up after the goal, but Deeney was on hand to beat away a shot from Ben Sedgemore. Kezie Ibe almost equalised but his shot was well kept out by Saul Deeney.

Burton doubled their lead just before half time. Jon Shaw won a freekick which was brilliant curled into the top corner by Kris Taylor. Half time arrived with the Brewers comfortably 2-0 up thanks to Kris Taylors double. Although Canvey came out stronger in the 2nd half Burtons defence managed to keep them out and the 2nd half was extremely uninteresting. Burton held on for an important 3 points.

Burton now lie 12th in the Conference and main questions will be whether Kris Taylor will sign a permanent contract after his loan deal expires at the end of the season. Burton are on their travels again on Tuesday making the long trip down to Grays.