Wanderers Warned Off Bidding For Trio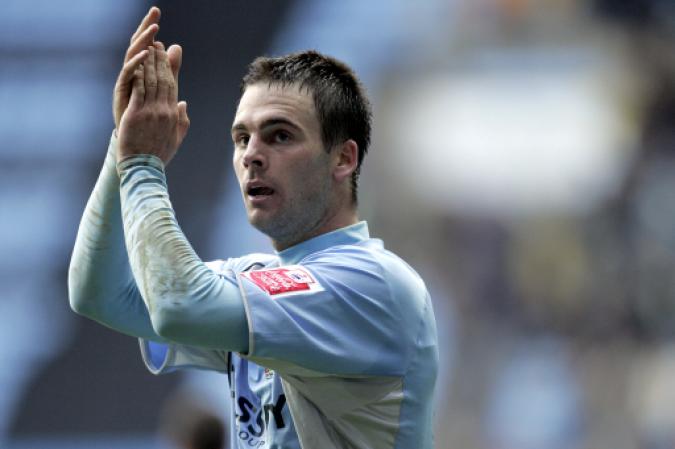 Fox Bid A Non Starter
By Mark Heys
April 16 2008
Bolton Wanderers apparent interest in Blackburn Rovers striker Jason Roberts and Coventry City defensive pair Daniel Fox and Scott Dann is likely to be met with derision by the respective clubs who aim to keep their players on board for next season.
Roberts has been a long time target for the Wanderers and links with the former Wigan Athletic striker resurfaced again this week only for Blackburn chairman John Williams to state that the player is not for sale.
Speaking of the 30-year old front man, Williams has been impressed with his recent form and will not be inviting any bids for the player who scored a last gasp winner in Rovers 2-1 win at the Reebok Stadium earlier this season.
"Jason's been on a good run of late and, as far as I'm concerned, he will be with us at the start of next season,"

"Certainly at the moment, he's not for sale and we won't be entertaining any approaches for him.

"We are not in the process of wanting to lose our best players and Jason comes into that category."
Meannwhile, former Walsall pair Fox and Dann have impressed during their early days at the Ricoh Arena with Coventry City and Sky Blues chairman Ray Ranson has quickly put up the defences to ward off any interest in the England U21 players.
Ranson, a footballer himself in the past with the likes of Manchester City and Birmingham City, says he isn't surprised if there are interest in the two players, but like with the Roberts situation at Blackburn, the Midlands side are keen to keep hold of their top players.
"They are not for sale, end of story, It wouldn't surprise me if they are attracting interest but we have made a lot of decisions on staff for next year and we are looking to recruit, not sell.

"We are building a talented young side and for anyone to suggest we are looking to sell our best players just doesn't stack up."
Bolton's recruitment drive for the 2008-2009 campaign is likely to be dependant on which division they find themselves in and what funds will be made available to the manager.