Barnsley 1 – 0 Nottingham Forest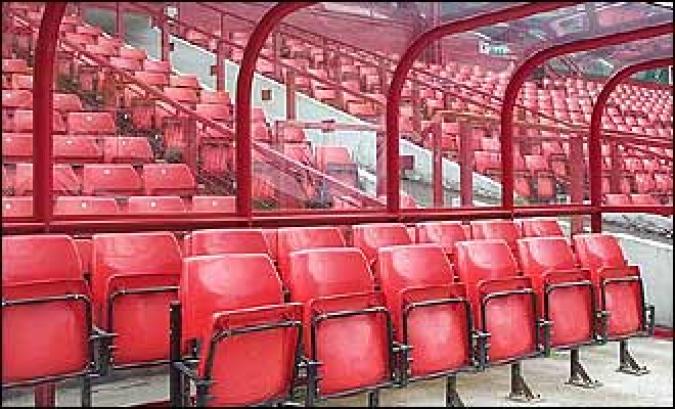 By Red Army
July 20 2020
A terrific performance by the reds gave hope that Championship survival could still happen even though we need to beat Brentford and rely on other results.
The fact that we have taken it to the final day of the season is a minor miracle in itself. We will probably now go on to beat Brentford and still go down. If that happens then failure to convert our chances against Leeds and Luton in particular will be what has cost us.
Barnsley dominated the game almost from start to finish but it seemed destined to be another one those days where we just couldn't score.
Almost every player performed well with the only exceptions being Ludewig and Brown in the first. Even Ritzmaier was ok.
Much has been made of the position Brown has been playing and that being the reason for his poor performances. But for me his poor touch and control, poor decision making, inability to find a pass or be able to shoot and constantly finding ways to run the ball out of play are very little to do with the position you play and more to do with just footballing ability.
He did however play slightly better as a right wing back, and I would prefer to see him there over Ludewig, but the above points still remain valid.
Even during a victory and performance like this it is hard to mention how bad Brown was in the first half. I will give him credit and say that it is his running and movement that gets in to the positions to mess it up. He's the one getting in to these positions and not others so that is a positive.
Also despite my recent criticism of Brown, I do genuinely hope that a manager can find his best position and him go on to be a great player for the club for years to come. Nothing makes me happier than home grown lads doing well.
I stand by the lack of footballing ability comment earlier but the lad also must have something. Every manager picks him, he came second in both the players player of year and supporters player of the year so he can't be as bad as I describe.
Anyway I continue to digress from a fantastic performance and much needed victory.
Walton was his usual commanding self. In the few games he has played I almost now expect him to be faultless and must say I am impressed with everything about him thus far.
Sollbauer and Andersen were what we have come to expect post lockdown. Jordan Williams gets a special mention for me. I thought earlier in the season he had started playing really well at right back but since moving to left back and the left of a back three he had struggled but in this game he was solid defensively and brought something bringing the ball out of the defence.
Any regular readers will by now realise that I don't rate Ludewig at all. He gets up and down quite well but he is just a headless chicken. The most frustrating thing about him is how often he just hits it first time in hope. He does sometimes get lucky and find a red shirt but the majority of time it just goes anywhere.
Mowatt recovered from a poor game against Leeds and was more like his usual self. Ritzmaier had his best game for the club but having said that the young lad Wolfe still looked better than him when he came on.
Styles continues to impress me but I would have liked to have seen him in the role that was given to Thomas. Thomas made some good runs with the ball but much like Brown when it comes to that final pass or shot he is often found wanting. And yes I know he had that one good shot that hit the bar but I am talking in general during the course of the season.
I have also been critical of Schmidt in the past but now I take it all back. He is an absolute legend. His goals to touch record this season must be some kind of record.
I don't really take it all back as I think we would all like to see him more involved in the play when he comes on but he has shown with the few opportunities that he's had in front of goal that he certainly is a poacher.
One game remaining and the reds have let us dream that we could do it. They have taken us all the way and given us the belief that we could be on for another great escape. Unfortunately even a win might not be enough but at least we know they will give it their all and what will be will be.
COYR
Reds Ratings:
Walton 7
Sollbauer 7
Andersen 7
Williams 8
Ludewig 4
Styles 8
Mowatt 8
Ritzmaier 7
Thomas 6
Brown 5
Chaplin 6
View a Printer Friendly version of this Story.
Barnsley 1 – 0 Nottingham Forest
Discussion started by Tarn Talk , 20/07/2020 17:34
Tarn Talk
20/07/2020 17:34
What do you think? You can have your say by posting below.
If you do not already have an account
Click here to Register
.