Leeds 1 – 0 Barnsley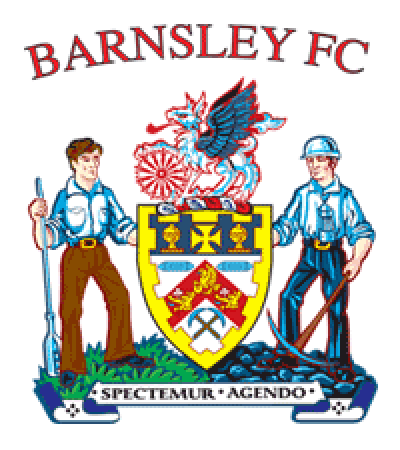 By Red Army
July 17 2020
A battling, brave front foot performance by the reds gave champions elect Leeds a real scare at Elland Road.
Barnsley certainly had the better of the chances in this Yorkshire derby but again couldn't convert any. It has pretty much been a similar story over the last few games. Also we are looking pretty solid in defence in a complete role reversal from earlier in the season.
I think it is fair to say that Barnsley dominated the second half, and managed to do this with Mowatt having his worst game of the season and weirdly not that many players playing that well, but you always felt we were destined not to score.
For me Leeds certainly had most of the ball in the first half but we had the two best chances. Brown and Andersen both should have scored. The own goal was also poor. If Sollbauer had gone with his left foot then he would have almost certainly have cleared the danger. Professional footballers and only being able to use one foot (head in hands).
Jacob Brown another case in point with the one he should have scored. He wanted it on his right foot but should have hit it earlier with his left. It was his only chance of scoring.
Whilst we're on the subject of Jacob Brown, a friend of mine yesterday said the words 'He's good Brown, until he has to do something with the ball'.
And I must agree with his statement. It is very rare he puts in a good shot, makes a good pass, his hold up play and control is often poor. He dallies on the ball and struggles with his decision making. The runs he makes off the ball are good and he will work hard and press but is that really a good footballer? For me he's been poor from first getting in to the team and nothing much has changed other than a few of the fans have now picked up on it. He must have something as every single manager has picked him on a regular basis but I really can't see it at this moment in time.
As for his replacement Schmidt. This lad must hold some kind of record for the most minutes and least amount of touches ever.
Styles carried the ball well again as did Thomas when he initially came on but he faded to his usual self. Despite the recent good performances of Styles, I still think he is being wasted where the manager is playing him. I'd love to see him given a number of games in the number 10 role with Mowatt and an out and out defensive midfielder behind him.
Halme is a centre half not a midfielder for me but with out and out midfielders like Dougall gone, Palmer injured and McGeehan having been out on loan the cupboard is pretty bare at the moment which is a problem that the manager has created.
League One here we come and is this squad of players and this manager good enough to come back up? I don't believe so and that is before we inevitably sell our best players.
I am told that stats show that apparently we would have stayed up if Struber had been in charge all season. I don't buy that. There's nothing to say we would have fared any better in those early games under him just because our points per game is better since his arrival. There are many things to take in to account so we will never know.
What my eyes and knowledge of the game do tell me however is that Struber should have an even better record than he currently has if he had played people in their correct positions, not got rid of certain players, and been more flexible with his formations and tactics. But mainly just not signing Ritzmaier. And also Cavare > Ludewig any day of the week.
I am not usually in to stats as I say but last night there were a few shown by Sky that made interesting reading. The 'league tables' on shots, chances created etc etc.
Well we are in the top 5 in the table for shots, shots on target and chances created. We are however bottom of the table for shot conversion and 23rd in the table for defensive errors leading to goals. It pretty much sums us up. If you can't defend and can't score then everything else is pretty irrelevant.
Reds Ratings:
Walton 8
Sollbauer 5
Andersen 7
Williams 4
Ludewig 4
Styles 7
Halme 4
Mowatt 5
Woodrow 5
Brown 4
Chaplin 6
Thomas 6
Forest and Brentford to come. Whilst ever there is hope we need to fight however unlikely it is.
COYR
View a Printer Friendly version of this Story.
Leeds 1 – 0 Barnsley
Discussion started by Tarn Talk , 17/07/2020 17:46
Tarn Talk
17/07/2020 17:46
What do you think? You can have your say by posting below.
If you do not already have an account
Click here to Register
.