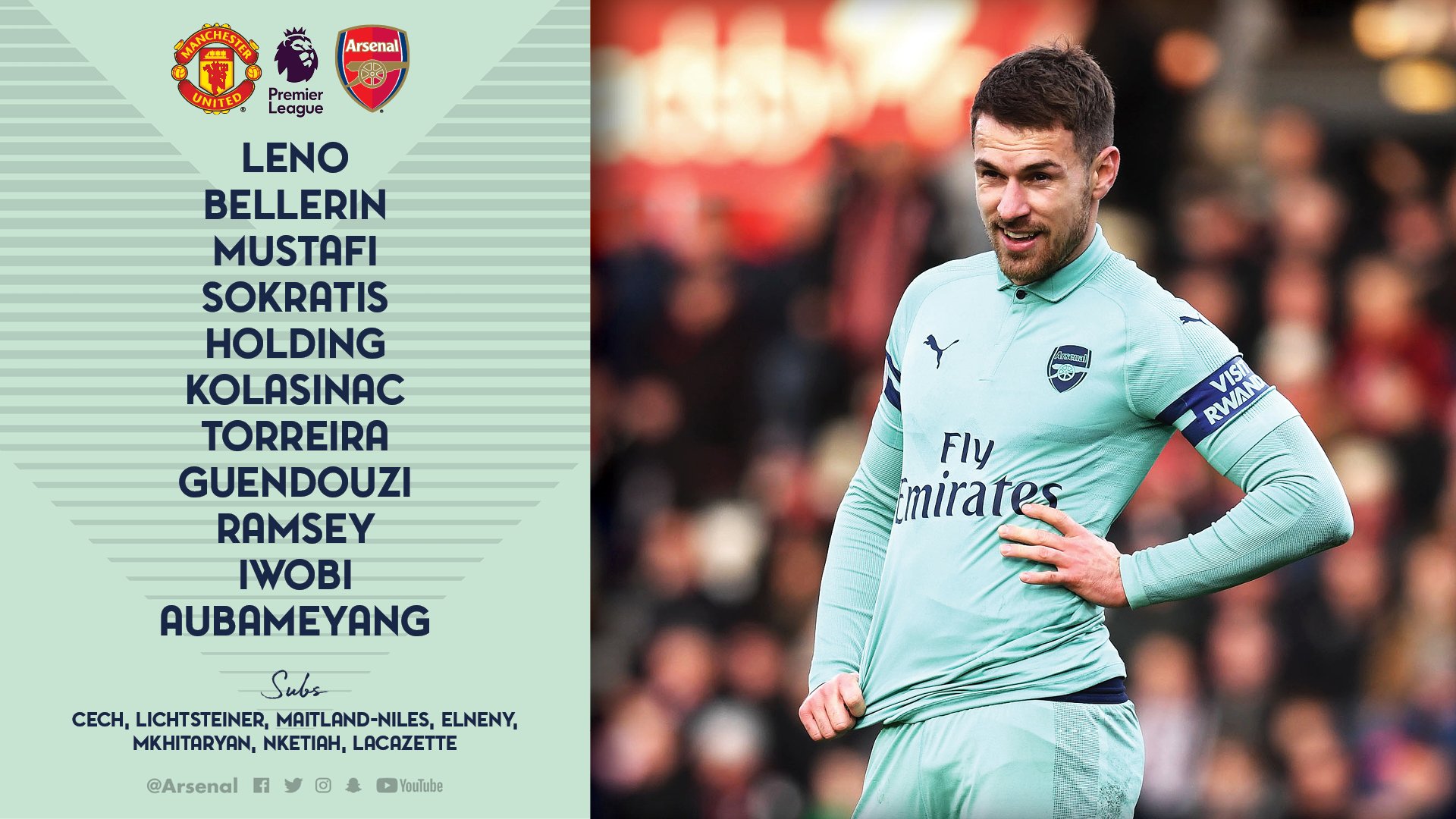 Guendouzi in for the suspended Xhaka, Ramsey in for Mkhitaryan.
----------
We're unbeaten in our last 19 but haven't won at Old Trafford in the league since 2006, while Man United are winless in their last three but usually manage to show up against us.
Who is going to give?h
You may optionally give an explanation for why this post was reported, which will be sent to the moderators along with the report. This can help the moderator to understand why you reported the post.