Re: I Do Miss Alastair Down
colinwaldron
12 April, 2016 07:44
I always enjoy reading Alistair Down FC and I enjoyed him on The Morning Line too; why they droped him and went for that bizzare mix of the "posh boy" and "On der marchines" Tanya I will never know, but it has sounded their death bell and I can't think of any that I would want to reincarninate into presenters for the ITV version in the future.
AD always writes a peice that "strings you along" and keeps you wanting to read on as a bloody good writer (which he is
) should do.
On the subject of the Grand national itself I have to say I thought the race was a dissapointment (well as usual I didn't even get one placed) but the ground conditions ruined it for me; to see quality horses dropping out of the National one by one was an unedifying sight; horses used to running in Gold Cups, King Georges etc being out slogged by those more suited to the mud of Plumpton and Exeter was (to a racing purist like I consider myself to be) wholly undignified and I say that whilst putting the financial side of it to one side.
The National is and should be a test, but Saturday's "spectacle" was anything but and I was surprised that 16 of the 39 managed to finish; notwithstanding that, the race was substandard in my opinion and for those that backed the big priced winner or placed finishers good luck to you, the rest of us can go and mope about it all; I suppose that is why the National is the least predictable of all the big named National Hunt races; my record is appalling in it and maybe in a perverse kind of way of way, thats something as a regualr racing punter I should actually be proud of!
---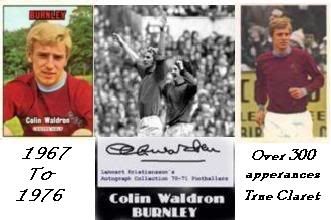 .............
"Say no to the car scrappage scheme"
Ex Aintree Naps Champion
Ex Naps Champion
Ex Cheltenham Naps Champion