Match Thread: Aston Villa vs Wolves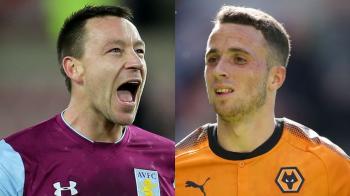 Star Men??
By Wolves
March 10 2018
Wolves play their second consecutive televised away game today at local rivals Aston Villa
For the second time this season Wolves feature in a televised game away to the team currently sitting in third place in the Championship. Earlier in the season it ended as a win for Wolves at Bristol City, so Wolves fans will be hoping for a repeat today. Aston Villa will be hoping to avenge their 2 - 0 loss at Molineux in October (when Villa manager Steve Bruce objected to the celebrations by Wolves' bench!!) whilst Wolves will be hoping to at least maintain their ten point lead over Villa. Updates will be made on this site as often as possible in view of it being televised on Sky.