Vote for your Miss Wigan Warriors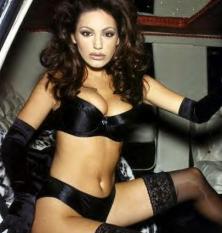 By Oscar Wilde
April 12 2007
Who will be crowned Miss Wigan Warriors 2007? YOU can be the judge who, in conjunction with The Wigan Observer, decides which of our bevy of Warriors supporting beauties wins the coveted golden pie, a bottle of vimto and £2.50 worth of Primark vouchers.
To vote for your favourite girl, please use the poll on the main page. You will be entered into a competition and the winner will get noshed off by the Beauty Queen herself!!
Here come The Ladies.........
Brenda Spencer (bending) and sexy friends
Chantalle de la Paris
Isabella Chic
Lindsay Maurice
VOTE NOW!!!!!