Haestad Leaves by Mutual Consent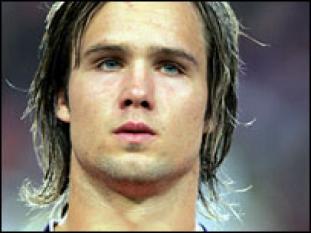 By Neil Gunner
April 1 2007
Norweigan midfielder Kristofer Haestad leaves the club by mutual consent with immediate effect. It looks like Haestad just couldn't make the grade in the latics side and both club and player agree to cancel Haestad's loan contract. Haestad made just one first team start against Chelsea and didn't really shine on that day for the latics, gifting chelsea a goal with a stupendous backpass.

Jewell told the club's official website: "I cannot fault anything in Kristofer's character and commitment, which has always been first class, but I think he found it difficult to adjust to the demands of the English Premiership. Everyone at the club wishes him all the best for the future."

Maybe this was a lesson learned for Wigan, even though he had obviously been watched intensley by the club prior to his loan signing he just didn't cut the grade at latics. Plus just days after his loan signing the norweigan was reported to be complaining as to the low wages at Latics.

At the end of the day if you are good enough then the club will maybe look at bettering the offer originally agreed. Sadly Kristofer you wasn't.

We wish him all the best for the future.