Next Up: Torquay United (A)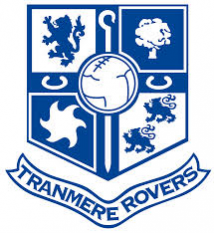 By Joe Torpey
August 3 2017
A look ahead to Rovers' opening game of the season which comes in the shape of a long trip to Torquay United on Saturday....
The Superwhite Army have a long journey for the opening fixture of the 2017/18 season. Plainmoor, the home of Torquay United, is situated on the English Riviera and is a ten hour round trip from Birkenhead - not the ideal way to start the season some might say. But with the school holidays in full swing and a huge Southern division of our fanbase, a good following is expected to cheer the boys on.
Team news is a bit difficult to predict for the first game of the season. For Tranmere, the only certainties are that Wallace, Kirby, Tollitt and Waring won't feature due to injury. Apart from that, pre-season saw a variety of partnerships and formations so I suppose we will have to wait until 2.15 pm on Saturday to find out the exact details.
As for Torquay, a lot of new arrivals in their squad suggests they will need a bit of time to gel together. But with the addition of the experienced Rory Fallon and Jon-Paul Pittman up front, they have the experience to pull the strings and help the team find its feet.
The Bookies have got Tranmere down as odds-on favourites to win the game with the home team at a long price (16/5) to gain the victory. Largely this is down to last season's finishing positions (2nd compared to 17th) but Torquay should not be under estimated.
The Gulls finished last season with three wins and a draw in the final 6 games and the corresponding fixture was a physical encounter, resulting in a 0-0 draw. The game at Prenton Park was also a close affair last season with two goals from Andy Mangan helping Tranmere to a narrow 2-1 win.
All in all then it's a challenging game to open up the campaign with but the mantra from Mickey Mellon of building on last season and always looking to improve, we should be heading to the south coast with confidence. As title contenders, it is simply a game we should be looking to win.
More Tranmere Rovers headlines
Tranmere Rovers Poll