Match 27 Discussion: Macclesfield Town (A)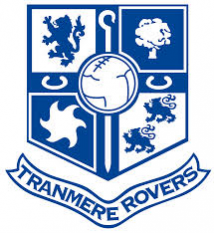 By Total Tranmere
January 4 2017
As Tranmere travel to Macclesfield in the National League on Sunday, keep up to date with the action and have your say on what's unfolding with our Match Thread.......
As the New Year begins, Rovers travel to Macclesfield on Sunday in the National League.
Whether you are at the game or are following from somewhere else, why not discuss what you are seeing or hearing from the match as it progresses, using our Message Forum facility at the base of this story? Fans of both Tranmere and Macclesfield are welcome to join in the discussion before, during and after the game.
Also for anyone who is part of our Total Tranmere Prediction League, don't forget to make your prediction for this game by clicking on the 'Prediction League' option at the top of our left page menu and then clicking on 'My Predictions'. Any predictions made can be changed any time up until kick-off.
More Tranmere Rovers headlines
Tranmere Rovers Poll