Another crazy day in Scottish football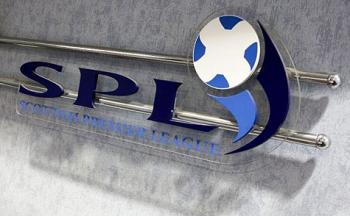 By Graham Barnstaple
November 19 2012
Well, when you think things can't get any dafter in Scotland – it does. SPL plans for reconstruction and Hearts being undervalued….
In response to last week's flawed SFL proposal for League reconstruction the SPL clubs have come out with their own. It is even more baffling, proposing two Leagues of 12 which will break into three Leagues of 8 to decide Championship, Relegation etc…
This appears to give us more of what the fans don't like, it sees teams continue to play four times in a season, and there is a split which is not popular at the moment.
As I said last week when the SFL proposal came out last week I only hope the fans are consulted, but they seem to be away down the pecking order as always. As an aside more evidence of this was seen this weekend with Motherwell kicking off inInvernessat 12:45 and less than 3000 turning up.
Hopefully we are getting through the opening salvoes in the Reconstruction campaign and more consultation will be forthcoming and a better solution found.
I would also like to make mention of Neil Doncaster and his untenable position in all of this. It is only 18 – 24 months since he said the only solution was a 10 team League….
Today we also has the latest episode in the Hearts saga, when former Livingston owner Angelo Massone offered £4.5 million, bit was told by Vladimir Romanov this undervalued the club.
It is hard to understand how he comes to that conclusion, with the ground rumoured to be in the hands of a different company you have to ask what value is their in a football club with £22 million of debt. You could argue Massone has overvalued the club by £4.5 million.
As always you wonder what the end game of this will be….
View a Printer Friendly version of this Story.
Another crazy day in Scottish football
Flower of Scotland (IP Logged)
19/11/2012 19:19
What do you think? You can have your say by posting below.
If you do not already have an account
Click here to Register
.
Sorry, only registered users may post in this forum.