Liddle shown the door at Pools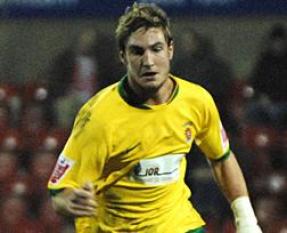 Gary Liddle - out
By Charlie Summerbell
May 19 2012
Long-serving midfield player Gary Liddle has left Hartlepool United after the expiry of his contract, news that will shock many Pools fans so soon after veteran Richie Humphreys signed a new one-year deal.
Liddle's contract runs out this summer and the belief was that Pools were in talks with him over a new deal.
But after taking up their option to extend Liddle's contract a year ago, it appears Pools are no longer as keen as they were and he has been allowed to leave after six years at the club.
The 25-year-old had stated that he would like to stay, but it appears the club wasn't as keen on a new deal, though as usual there is no official comment so far.
Veteran former Newcastle and Peru star Nobby Solano is also leaving, but that, of course, is not a surprise at all.
Liddle hasn't had the best of seasons, but over his six seasons at Victoria Park he has been an above-average Pools player and the best guess is that the club tried to get him to take a wage cut and he refused.
He had appeared ready to leave a year ago when Pools exercised their option, now he finds himself looking for a club.
With boss Neale Cooper apparently going for youth and pace, Liddle's face no longer fits, though veteran Humphreys has signed a new one-year deal – probably mainly because he has a coaching role at the club.
More Hartlepool Utd headlines
Hartlepool Utd Poll