Kisnorbo: I Came Close to Joining Previously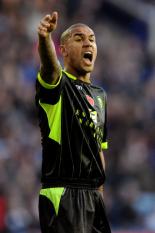 By TownFans.co.uk
January 3 2013
New loan signing Patrick Kisnorbo who has signed for the rest of the month on loan at Portman Road from Leeds, admits he may have signed for Town on a previous occasion.
Speaking to the Official Club Website, the Australian defender who will wear the number six shirt at Town admitted: "It's great to be here and it's great to have the opportunity to play some football again.
"I haven't been playing at Leeds and I've got the opportunity to come here now, so I just want to do well for the manager, the players and the fans.
"It's been well documented that I've had a couple of injuries during my time at Leeds and it's been hard, but I'm fully fit now and ready to show what I can do.
"There was talk about me coming here before from Leicester, along with Gareth McAuley but it didn't happen in the end.
"It was unfortunate but that's football. I'm glad to be here now though and there's a great set-up here at Ipswich.
"That was then though and I'm here now and looking forward to doing well with my new team-mates.
"The first thing I said to the lads when I arrived was that there's a good squad here and we can certainly keep moving forward. You know what it's like in the Championship though, it's really 'up and down'."
Keep up to date with the latest Ipswich Town News
- Follow us on Twitter at twitter.com/townfans
- Join us on Facebook at facebook.com/townfans