Newcastle v Sunderland Review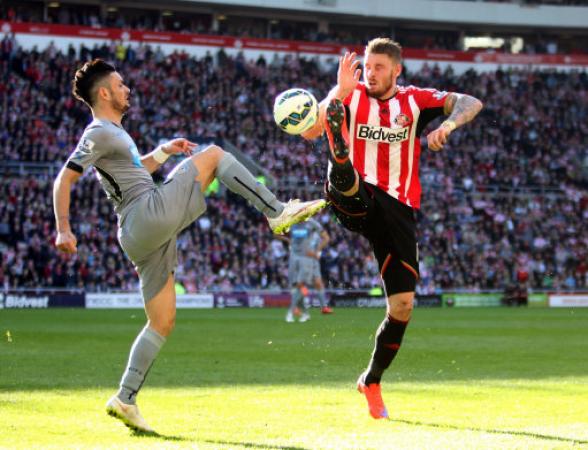 Riviere Challenging
By Toon Army
April 7 2015
Another ridiculous derby performance as the entire management and playing staff looked like they had no idea what they were doing.Five successive derby humiliations give the clearest of indications that things are seriously wrong with the club at every level. Local lads were present on the pitch, with Sammy Ameobi, Jack Colback and Adam Armstrong all too aware of what was at stake today but a team run by a Dutchman, with a few born-and bred mackems showing a pride and passion for the shirt that was sadly absent from the visitors.
Quality is lacking all over the pitch, in the dugout and in the boardroom and nothing can hide that as the relegation-threatened red and whites managed to secure another 6 points from us, points that will effectively save their skins again. The strike that won this encounter on a sunny Sunday afternoon was admittedly stunning but it was struck by a proven Premier League goalscorer.
United rolled up with a line-up that included too many players who are simply not good enough and players who are playing out of position. It's simply not acceptable and a healthy-looking balance sheet only makes it harder to stomach. If United had won this game by two goals the mackems would have been put in the bottom three. Sadly it was a scenario that never looked remotely likely.

Chants of "You don't know what you're doing" were sung towards the end of the game and the players were booed as they went towards the away followers, leaving the field to a rendition of "You're not fit to wear the shirt". Absolutely tragic - but all avoidable and totally self-inflicted, in pursuit of a favourable balance sheet.