If not Pardew who?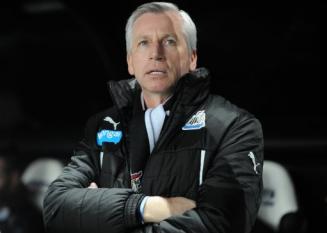 Who instead?
By Tyne Talk
September 26 2014
Obviously there are quite vocal calls for Pardew to go, and it has to be said I have an awful lot of sympathy with those calls, the results for too long have been woeful; the team appears to have stopped responding to him.
Tactics seem at best wrong at worse non-existent, and my own personal bug bear the excuses, I would admire him an awful lot more if he just stood up and said, we were dreadful and it's my entire fault instead of blaming everything else.
However and it's a big however, I do wonder if it's entirely Pardew's fault. Starved of reinforcements for far too long, he suddenly gets a new team.
He then has to make them function as a unit in record time and when he fails, it's his entire fault. Ideally we would have strengthened gradually every transfer window and only had to bed in say 2 or 3 new players this summer.
This of course lies at the feet of the owner, not the manager.
Next accusation is that he is Ashley's lapdog. This is of course 100% true, however as long as Ashley remains in charge this will always be the case, a manager will never be allowed to contradict the staff line.
And of course there is the real question of who do we bring in to replace him, should he depart?
Which decent manager would want to work under the conditions at St James?
Who would want to work for an owner, who is hell-bent on hamstringing his managers with unwanted sales and constant failure to strengthen until the spectre of relegation is a real and present threat?
Who would willing just want to manage a team used as a mere front for free advertising?
So it would either be another lapdog, or a chance on a young manager who I would suggest would be pushed around even more (if that is possible).
I may not be Pardew's greatest fan, but for me the real problem lies in the boardroom.