Calls to back the team, how about backing the fans?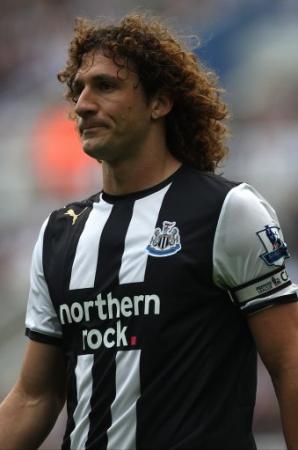 Call to arms.
By Tyne Talk
September 19 2014
Another day, another series of articles on how we should be backing the side, manager, various loan sharks (ok I made the last bit up but it can't be far behind).
Coloccini's team notes ahead of the game read:
"We are football fans too, so we understand that things can get frustrating. But please, support the team for 90 minutes inside the stadium.
"We need your support. We have a lot of new players and a young squad.
"They need your backing, a push from you and a positive atmosphere to get the best out of them.
"Hopefully, you can cheer us on to three points and that will give our season a real boost."
Now up to a point I agree with him, I agree less so with Pardew and his thoughts on our 'hysteria'.
Of course we should get behind the team; it is after all our team.
But what about the team actually attempting to support the fans?
It's all very well a good speaking of loyalty, but surely it should work both ways?
How about the team actually trying when they are on the pitch?
The performance against Southampton was appalling; prompting my brother, a lad not often given to extremes of emotion, stating it was the worst he had ever seen us play.
So lads we made you multi millionaires, you live a life of privilege off the backs of lads that do a bloody hard week at work, how about you showing us loyalty and getting your bloody fingers out and actually playing in the next game.
Then we may, just may get behind you.
We are already sick of been treated like mugs by the ownership, idiots by the manager, kindly do not mistake loyalty and stupidity.
Loyalty should be a two way street.
View a Printer Friendly version of this Story.
Calls to back the team, how about backing the fans?
Discussion started by TyneTalk (IP Logged), 19/09/2014 11:18
TyneTalk
19/09/2014 11:18
What do you think? You can have your say by posting below.
If you do not already have an account
Click here to Register
.
annie
19/09/2014 14:08
Talk about biting off your nose to spite your face.


I hope people will get behind the team and not demolish their confidence as soon as they step on the pitch.
Sorry, only registered users may post in this forum.