Forest star Dexter Blackstock to release grime music video?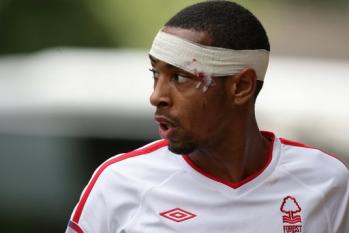 Dizzee Dex?
By Trentside
August 11 2010
Investigative journalism at it's finest. Could the City Ground's resident G be releasing a grime music video?
Following Dexter Blackstock on Twitter, we at Trentside recently noticed a tweet aimed at urban music channel Flava TV, which is famed for showcasing underground British grime talent.
'@flavatv how do you submit video to your channel?i cannot find any details'
Does this mean that Dex himself is set to release his own grime music video? We can just picture it now. Blackstock and Bennett 'spitting lyrics' to a Meadows council estate backdrop.
"Oh Mist rolling in from the Trent, my desire is always to get money, fast cars and bitches."
View a Printer Friendly version of this Story.
Trentside (IP Logged)
Unregistered User
Forest starDexter Blackstock to release grime music video?
What do you think? You can have your say by posting below.
If you do not already have an account
Click here to Register
.
Reply•Quote
Forest Faithful (IP Logged)
Registered User
Date Joined: Sep, 2003
Location:
Posts: 38