Fry: "We've Got To Move On"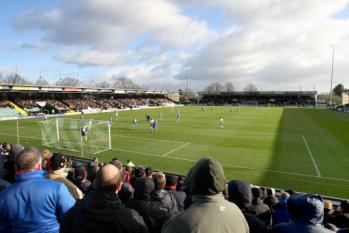 redevelopment
By Alex O'Loughlin
March 24 2011
Yeovil Town chairman John Fry has spoken about his thoughts on the redevelopment of Huish Park, and his reasonings behind the route they have chosen to take.
After releasing the news earlier in the week John Fry talked to BBC Radio Somerset about why they have chosen to allow businessman Chris Dawson to convert the top training pitches into a retail zone:
"We have an asset here that needs to be looked after and developed. There is no point in having this sort of area of land that is costing us well over 50,000 pounds a year to maintain, and getting very little out of it. It's literally past its useful life. The first person we are dealing with is a Property Developer, and what he likes about Yeovil Town Football Club is the business model that we have put forward and the potential of the site that we have."
On top of the new stand and retail park, there are plans to improve facilities across the club, including the infamous marquee:
"We've got a Marquee on site as a bar, which is the only Marquee in the Football League. We've got to move on and if we don't, the club will fall back and go into a lower league and we will not achieve our ambition for the next 20, 30 or 50 years of having a facility in Yeovil and a lead football club in the County."