Goal Shy Glovers Drop Points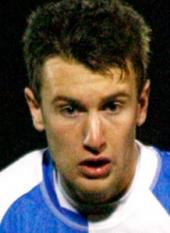 poor finishing
By Alex O'Loughlin
March 12 2011
Yeovil Town have drawn their relegation six pointer with Walsall 1-1 in a game dominated by atrocious finishing and wasteful shooting, with both sides very much looking like relegation candidates.
Terry Skiverton made one change from the side which lined up against Southampton in midweek, with Andy Welsh returning from injury to take to the field in place of Alex Russell, in a move seeing Andrew Tutte move into a more central position.
The opening minutes of the game made it apparent that this wasn't going to be an advert for fluid football, as Yeovil again adopted a direct style of play, trying to get the pace of Andy Williams and Oli Johnson in behind the slow Walsall defence.
That tactic in fairness worked well, but a solo display of awful finishing from Andy Williams saw Yeovil get little reward for their work in the first half.
Andy Williams' indifferent day began when he blasted over from inside the box after good work from Andrew Tutte, but unfortunately the words 'Andy Williams' and 'off target' became a reoccurring theme.
After blazing over his first effort Andy Williams in his next time round decided to opt for placement, but instead placed the ball right into 'keeper Jimmy Walker's hands after doing well to get into a shooting position.
At the other end John Macken showed Andy Williams how to find the net when he stabbed in from a yard after the Glovers failed to clear a Matt Richards corner. A goal couldn't be more against the run of play, but yet again the Achilles heel of defending set pieces was back for Yeovil. 0-1.
Not content with missing the previous two chances Andy Williams made it a hat-trick of appalling finishes, when he rushed a shot to fire wide yet again.
An increasingly agitated crowd watched on as Max Ehmer was out muscled by John Macken in the box before Stephen Henderson smothered the danger well.
The final few minutes before the break became very dramatic, as first Dean Bowditch had a strong penalty appeal waved away after he went down under a challenge from goalkeeper Jimmy Walker.
After missing all of Yeovil's best chances Andy Williams switched to the wing to allow Dean Bowditch to take up a more central position, but it was Williams who played a vital role in the equalising goal right on the stroke of half time.
Good work from Oli Johnson saw him get to the by-line to chip to the back post, where Andy Williams was lurking to head down back across goal and eventually into the far corner, although the last touch was sure to have come off Walsall defender Andy Butler. 1-1.
Half Time: Yeovil Town 1-1 Walsall
The second half followed a similar trend with Yeovil domination possession, although this half they didn't get the array of chances they did in the first half, probably a good thing for the blood pressure of the Glovers fans who had been left disillusioned with the poor quality of finishing.
A worrying stat was that the Green and Whites had 12 of their 17 shots fly wide of the goal, still, at least it is obvious what the problem is.
After Dean Bowditch, Andy Welsh and Ed Upson had all missed the target, Walsall almost stole all three points when substitute Emanuel Jorge Ledesma played in Darren Byfield who then completed the one-two with Ledesma's effort cannoning off of the bar leaving Henderson stranded in no-man's land.
The final few minutes descended into a bit of a pushing fest as three or four incidents saw the hand bags emerge and several players enter the referee's book.
The final whistle was met by a chorus of boos as Yeovil dropped two points to a very ordinary Walsall side. What made the draw even worse was the amount of chances they spurned, with Andy Williams being the main culprit.
If the Glovers don't start taking their chances then they are going to be left disappointed with their results over the coming weeks, as most other teams seem able to find the target.