Glovers 'Hunting' Down Safety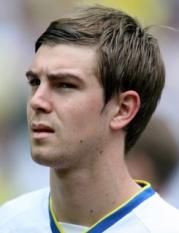 goal hero
By Alex O'Loughlin
January 3 2011
Yeovil's last three games have seen them become unbeaten, conceding zero goals along the way, after defeating MK Dons 1-0 at Huish Park this afternoon with a much improved performance.
Due to Yeovil's impressive performance at Plymouth Argyle, Terry Skiverton named an unchanged side, with newcomers Max Ehmer and Paul Wotton continuing in defence midfield respectively.
Also continuing on from the weekend was the 4-4-1-1 formation, seeing Dean Bowditch line up on the wing with Sam Williams just behind front man Andy Williams.
The Glovers two recent away draws seemed to have given them confidence, and they were soon on the front foot against play-off hopefuls MK Dons, when Andy Williams' teasing cross was inches away from Dean Bowditch as he slid in from 6 yards.
It was the same combination of Andy Williams and Bowditch which brought another chance, when Williams fired across goal after collecting Paul Huntington's long ball, with Dons defender Sean O'Hanlon deflecting the cross over the bar out for a corner.
It was from the resulting corner that Yeovil took the lead when after the first ball was cleared, Andy Welsh re-delivered a magnificent ball right onto the head of Paul Huntington who had lost his marker to head past David Martin. 1-0.
Yeovil's intentions were clear, with Andy Williams making runs in behind often being found, only for the linesman to flag offside a dozen times much to the dislike of the fans.
And it was Yeovil who continued to press, with Nathan Smith next to try his luck after cutting inside of Danny Woodards, although his shot was saved comfortably.
Something Terry Skiverton has called for in recent weeks is a battling quality, and Yeovil's next chance was created due to some persistent hassling.
Andy Welsh was dispossessed only to scurry around Steven Gleeson, and lead him into the path of Shaun MacDonald, who forcefully won the challenge before dispatching a shot from 25 yards forcing 'keeper Martin to gather at the second attempt.
On the 25 minute mark Dean Bowditch did manage to get a shot on goal, after picking up a delightful lobbed ball from Nathan Smith the ex-Ipswich man cut inside before shooting which Martin could only parry, with Dons captain Dean Lewington clearing the danger.
It wasn't until just before the half hour mark that Milton Keynes got their first chance of the game, when Peter Leven saw his head from Woodards cross tipped over by John Sullivan, with the resulting corner seeing Jabo Ibehre head narrowly over.
Returning to Huish Park with MK Dons was ex-Glover Michael McIndoe, who pleased all of the Yeovil fans when he ran the ball clean out of play after running the width of the pitch, only heightening the jeers directed at him.
With that the half time whistle blew, seeing Yeovil leave the field of play to a chorus of cheers and claps, nothing which they didn't deserve.
Half time: Yeovil Town 1-0 MK Dons
Dons have struggled away from home losing eight times on their travels, and that run didn't seem likely to change, although Ibehre did bring an early save from Sullivan as he intercepted the strikers shot across goal.
After spending the first half booing McIndoe Yeovil fans would have been forgiven for quieting down, quite the opposite happened however, as they added Luke Chadwick to their 'to boo' list, for his late penalty earning dive in the reverse fixture earlier this season.
Chadwick had come on to replace Lewis Guy.
Ten minutes into the second half and the lead was so very nearly doubled. A lofted through ball caught 'keeper David Martin in two minds, who eventually decided to come out allowing Andy Williams to chip the ball over him, only to see his effort clip the post and fall wide, with the shot deserving more.
Just minutes later and another glorious chance went begging, this time namesake Sam Williams was guilty as he failed to attack a Nathan Smith cross, which was begging to be header goal wards.
The Green and Whites had been pressurising Dons all game, and their persistence almost paid off when a rushed Martin sliced his clearance, allowing Dean Bowditch to cut in and shoot at his goal, with the goalkeeper recovering well to save.
That chance aroused the crowd, who were once again cheering as Paul Wotton saw his blistering drive from the edge of the box cruelly deflected wide.
As the game approached the last fifteen minutes it could have been wrapped up when Andy Williams played in Andy Welsh, but the Scotsman took too long to get his shot off and Dean Lewington tackled him excellently.
With thirteen minutes remaining Yeovil made their first change with Jean-Paul Kalala replacing Sam Williams, who was sarcastically cheered off of the pitch for his far from clinical performance.
That change saw the Glovers switch to a 4-5-1 formation with Andy Williams playing up front by himself.
Yeovil's afternoon was slightly marred by the sending off of JP Kalala, who having only been on the pitch seven minutes, received his marching orders.
The reasoning behind the straight red card was because of his retaliation to McIndoe's protests after the ex-Yeovil player got up close and personal with Kalala for what he perceived to be a dangerous tackle, when in fact it was a fair challenge. Kalala will now miss four matches as it was his second sending off of the season.
Four minutes of added time were nervy for the Green and Whites, although MK Dons didn't create any chances in the final minutes of play.
All in all Terry Skiverton will be delighted with his sides performance, which was the third game in a row which they have kept a clean sheet, although, on those three games they have only scored the once. Their battling performance and willingness to fight for the cause will please everyone associated with Yeovil, as they look to climb out of their current situation which sees them lying in the relegation zone.