Match Preview: Colchester United v. Yeovil Town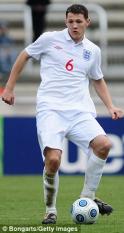 delayed debut?
By Alex O'Loughlin
December 10 2010
The Glovers travel to Colchester United this week for what will turn out to be their first game since November 23rd, where they ended up 2-0 losers against Bournemouth.
Since then their FA Cup match with Hartlepool has been postponed twice with the League One match against Peterborough United also falling victim to the snow.
During the unscheduled winter break Yeovil have bid farewell to two loan players, with Owain Tudur Jones and Gavin Williams returning to their parent clubs after three month loan spells with the Green and Whites.
A loan player looking to make his debut is Tom Parkes, who since joining the Glovers on the 25th of November has missed out on three possible appearances, something the youngster will be eager to make up for.
Something who hasn't changed since their last fixture is their league position, with Yeovil remaining in 23rd position six points adrift, also boasting the worst goal difference in the league.
Saturday's opponents however are finding this season less of a struggle, finding themselves in 7th position and missing out on the play-offs on goal difference.
In terms of injuries Yeovil go into the game at full strength, with the lengthy weather break providing the players an opportunity to shake of any niggling injuries which they were carrying.
The U's are also grateful for the forced break, with the weather allowing Andy Bond to edge ever closer to match fitness after a double hernia operation, although he isn't quite ready yet. Bond's goals will be a miss for Colchester, with the striker being the second top scorer behind David Mooney, although the U's do have Kayode Odejayi to fall back on.
Recent meetings don't bode well for the Glovers, who have failed to beat Colchester since gaining promotion to the football league, with their last victory over the U's coming in 2001 with a 5-1 win in the FA Cup seeing Warren Patmore grab a brace with Terry Skiverton, Darren Way and Barrington Belgrave all netting once each.
If you aren't travelling to the game you can listen to it on BBC Radio Somerset 99.5FM, with a match report following later on Glover Lover.