Are We Better Away From Home?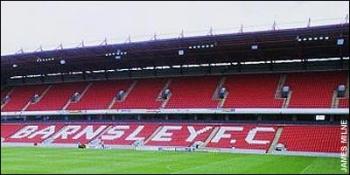 By Red Army
October 10 2018
Our 4 – 0 opening day drubbing of a very poor Oxford side apart, it seems that our best performances have come away from home this campaign.
For me our best performances have been at Rochdale, Peterborough and Fleetwood. Whereas at home we have struggled against the likes of Wimbledon, Gillingham, Walsall and Plymouth.
The Plymouth game was especially frustrating as we started the game superbly. Our passing and movement was quick and incisive and in the first 15 minutes it looked like it could be a cricket score.
Plymouth then took control for the remainder of the half and despite the reds being the better side in the second half it was worrying to see that we could go from the sublime to getting hammered and had no response.
We've had similar struggles against Gillingham when 2 – 0 up. We struggled to break Wimbledon down but they came for a 0 – 0 draw. The problems against Plymouth and Gillingham came when we were leading and in control and struggled to respond to what they threw at us.
I want now to look at the Plymouth and Gillingham games in particular and compare it to the two away games against Rochdale and Peterborough.
First of all the manager got it wrong against Plymouth by making changes to the team that had beat Fleetwood. The young lad Victor was like a rabbit in head lights and should be used from the bench, but he wasn't the only one to have a poor game. And to not make the sub straight away when Pinilos was injured was a joke. There was comfortably enough time with how long he was down on the pitch receiving treatment.
This needing to make changes to the team because we have three games in a week is nonsense. Plus it is the same players who are in and out. Why don't Mowatt, Dougall, Pinnock, Cavare and Moore ever need resting? Load of Michael Ballacks.
But every manager will make mistakes like this during a season and it's not where I want to focus the attention of that performance in comparison against the others. Whoever he picked should have been able to get the job done against the bottom of the league.
What is worrying is that in that Plymouth game and Gillingham in particular we were leading and completely controlling the game and both games changed because we inexplicably took our foot off the gas when we didn't have a big enough lead to do so.
You could tell that the players felt that it was easy and they could go through the motions and still come out victorious. If you're lucky, like we against Gillingham then maybe you can but as the Plymouth game showed – you need to work bloody hard to win any football match and perform at the highest level possible throughout.
Polar opposites were our 4 – 0 victories at Rochdale and Peterborough where despite our leads we continued searching for more goals, continued playing good football and continued to work hard until the final whistle.
A big part of this for me is the atmosphere. The fans that go away get behind the team from start to finish. Singing throughout, always positives and just getting behind the team as fans should. We certainly regularly out sing the home team and are much louder than we are at home.
Being at Oakwell is like being at funeral at times. There is very little singing and getting behind the team until they do something to make us sing like score. The atmosphere is very flat and has been getting worse and worse year on year, even when we are doing well.
We do nothing to lift the players or to get them going and even worse than that, when things start to not go our way like when Plymouth took control in the first half, we start moaning and groaning and getting on the players back. A good proportion even booed them off at full time.
I get the impression from the performances and player's body language that they much prefer playing away and some are a bit timid in front of our home supporters.
Only we can sort this out Barnsley fans. I know it's easy to moan when groan when professional footballers can't make a five yard pass or miss a sitter but that's where fans should come in to their own and encourage that player and the team, to show them that it doesn't matter and we regroup and go again and we are all in this together.
Saturday we play Luton on Sky in an early kick off. Our last few performances on TV haven't been particularly great so we need all the fans that turn up to encourage this young team from the off and be that extra man to push them on to victory.
View a Printer Friendly version of this Story.
Are We Better Away From Home?
Tarn Talk (IP Logged)
10/10/2018 12:25
What do you think? You can have your say by posting below.
If you do not already have an account
Click here to Register
.