Next Up Its Chelsea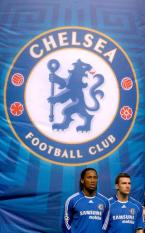 Big Boys In Town
By T/T
January 31 2010
Next up its Chelsea and with John Terry making the headlines for all the wrong reasons and causing upset in the blues camp i can not think of a better time to play the what i consider champions elect. If asked who is going to win the league then it would have to be Chelsea as it looks like it theres to lose, but after watching them at Turf Moor i thought they looked beatable!!!
Its so tight down the bottom now that even a point from this game could have a big bearing on the Tigers season. Chelsea earned a scrappy win over Burnley on Saturday evening but did not look much like world beaters to me, but thats what makes champions i guess. I am intrested to see how we approach this game as if we are to gung ho then the counter attack they have will tear us apart, but if we defend then we invite one of the best teams around to pound the goal, a dangerous ploy in my oppinion.
I guess we have to mention J/T, what he has done is wrong and when you look at the history of his family it makes me wonder if he should be England captain, but thats not for me to decide, but he showed his metal against Burnley by scoring a winner there, so it would be folly to right of the best centre half around.
Back to the game on tuesday, if i was offered it now i would take a point, this is not a fixture we ever get anything from but then again who does? so hopefully we can have a go with a big crowd behind us maybe we could nick an early lead and then you never no. Good luck to both sides and a match report will follow.
View a Printer Friendly version of this Story.
Next Up Its Chelsea
House of Hull (IP Logged)
31/01/2010 12:13
What do you think? You can have your say by posting below.
If you do not already have an account
Click here to Register
.
Re: Next Up Its Chelsea
02/02/2010 16:47
We will be watching this via the internet, hopefully a good link can be found, watch this space.