Chelsea Preview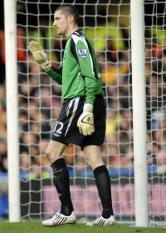 Busy Day Ahead
By Gavin
August 10 2009
Looking at Chelsea in the community shield though they dint set the world alight they still looked very good. Looking at the first game of the season against them its not the ideal game for Hull who last season got of to a flyer but i fear we will be playing catch up after this game, to be honest i think the best we can hope for is a draw but stranger things have happened.
Its been a long wet cold wait this summer
but football proper is back this weekend and Hull face the prawn sandwich brigade of Chelsea, the likely out come on the pitch is a Chelski win but im sure we will win the singing war while our Chelsea counter parts munch on there snacks.
Chelsea once again have spent quite heavily, were as Hull have struggled to bring in any real quality signings and it looks like we could loose the captain to liverpuddle so that is not going to make the task any easier, but look on the brightside we were expected to go down last year so at least we have another season of glamour ties to look forward to and kick of with one of the biggest,
Good luck to both teams for the forth coming season and let the banter begin.
View a Printer Friendly version of this Story.
Chelsea Preview
Tigers Tales (IP Logged)
10/08/2009 15:25
What do you think? You can have your say by posting below.
If you do not already have an account
Click here to Register
.
Re: Chelsea Preview
11/08/2009 18:53
why aint 66 and his mob biting,