Opposing Fans View: Chelsea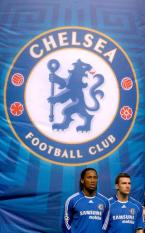 By Eye Of The Tiger
August 8 2009
With the New Season a week away and a certain editor on holiday for the week this is the only time I have to get this article up before the new season. All season we hope to get Opposing Fans view on Hull's next fixture. Seeing as we open the season away to Chelsea We asked Rick Pacitto also known as Carefree2009, a regular poster on the Chelsea board a few questions.
How long have you supported Chelsea and why did you choose them?

I have been supporting Chelsea for 34 years.
I lived near the Arsenal and hated them and their fans,they were always full of themselves.
Chelsea were in the second division and needed the support so went along with a friend and the rest is history.
Who do you consider your star player?
Are you happy with the appointment of Carlo Ancelotti?


Didn't fancy him at the time but what i have seen of him so far I am delighted.
Who do you think will be Chelsea's top scorer this season?
Did you ever think John Terry would Leave Stamford Bridge for Manchester City?


No.

What do you think the score will be when the teams meet at Stamford Bridge ?

3 nil.[To Chelsea]

Which player in the Hull side do you think will cause your side Problems?


Geovanni or the new guy Olofinjana.
How do you think the top 4 will finish in the premiership this season?


Chelsea.Man U.Arsenal,Liverpool
Who do you think will be relegated this season from the Premiership?

If you could have any rival

premiership player in your side who would it be?
Rooney.


Tiger Tales and myself would like to Thank Rick for his time and wishes him and Chelsea good luck for the season starting after the opening game of course.

The Chelsea board on the Sportnetwork called The White Wall Of The Shed Can be Found at http://www.thefootballnetwork.net/boards/list/s379.htm