Opposing Fans View : "PK Gunner (Arsenal)"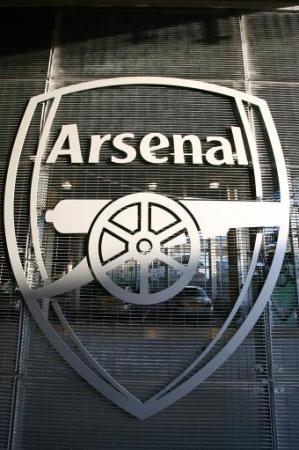 By Eye Of The Tiger
March 18 2009
Ahead of the game between Arsenal and Hull we asked PK Gunner some questions about Arsenal and their season so far from his prospective, However due to internet problems we were unable to publish the story before the game. Its worth a read so its below . I would like to thank PK for taking time to answer the questions. how long have you supported Arsenal and why did you choose the them?

Supported Arsenal since I was a young lad and since I developed any sort of 'footballing sense'. Chose them because I spent a lot of time in London as a young lad and they were also the first team I watched though I'd probably count as a northerner. I get the 'glory hunter' comment here and there and it annoys me a lot, considering the people I've had it from have never been to a game and mostly support/whinge from the comfort of their armchairs whilst I've spent thousands following Arsenal, paying rip off prices to go to slums like Bolton and Wigan!
(though I'm starting to like them since I'm there every year!).

People might say that I should support my local team and that I'm a glory hunter supporting Arsenal, in that case my local team be Manchester United and If I was a glory hunter I'd surely be 'supporting' them!


What do think of your season so far?

The season so far has been pretty poor (considering Arsenal standsards THESE DAYS as in the older days as I understand it finish 4th and winning nothing would'nt be a bad achievement!) but things are starting to look up with injured players returning, which seems to have had a very positive effect on the whole squad. I think we'll finish the season strongly.


Do you think Arsene Wenger is right in his policy of bringing through young players rather then buying more experienced players ?

Being fair to Wenger though we have got decent experience in the squad at the moment, players like Rosicky, Eduardo, Gallas, Toure, even Fabregas, Van Persie. Problem is that we rarely get to see them play together because most of them are always injured!
So we've got the experience, just cant ever get them on the pitch!



How did you feel when Hull beat Arsenal in the league at the emirates ?

Was pretty shocked just like most people but I thought you lot deserved it as you pretty much matched us. When we went a goal up I thought we'd wrap it up with a second but you lot staged a pretty decent comeback and even when you did go 2-1 up it never looked like you'd buckle and let us get even.


do you think you will make the Champions league this season?

Yes, especially with injured players returning and Villa seemingly running out of steam.


Who do you consider your star player?

Cesc Fabregas.


Which Arsenal player has really surprised you this season and performed above your expectations?

Truth be told NO ONE in the first team really comes to mind. Johann Djorou maybe, he's done well at CB when he was poor last season. Nearly every first team player has done worse/no better than they did last season and certainly no one has performed above expectations so far. Infact most have performed BELOW than what we expected and that can be seen in our league position. Utter Mediocrity in a lot of cases. I honestly cannot think of a player who's stood up and made himself count!


Which Arsenal player has really disappointed you this season?

That'd be a whole host of them. Top of the list would be Emmanuel Adebayor. After scoring 30 goals last season and bullying his way into getting a new contract with a higher wage, its evident his ego's become too inflated for his own good. Doesnt put any effort in, misses a host of chances and doesnt EVEN TRY. He's been booed a few times this season (and I've booed him as well) I'll be glad to see the back of him.


You face Chelsea in the Semi Final. Do you fancy your chances of making the final ?


Yeh I really do. Chelsea aren't all that anymore and even though they've won a few games under Hiddink they've been a bit lucky and those games could've gone either way. I'm confident we'd do them, and we should have a fully fit team by then as well.


Finally If you could have any Rival Premiership player in your side, who would it be?

It'd be Michael Essien. Might seem a strange choice as I didnt mention Ronaldo, or Torres which others would mention but I feel centre midfield is our weakest area by far and a real workhorse powerhouse like Essien would be ideal, he'd complement Fabregas too. I reckon Essien's the best defensive centre mid in the league. Chelsea have really missed him as he's been injured all season but he's coming back now! Really did well for them last season.

View a Printer Friendly version of this Story.
Opposing Fans View : "PK Gunner (Arsenal)"
Discussion started by Tigers Tales , 18/03/2009 09:34
Tigers Tales
18/03/2009 09:34
What do you think? You can have your say by posting below.
If you do not already have an account
Click here to Register
.