Opposing Fans View : "A Chat With Super Fulham"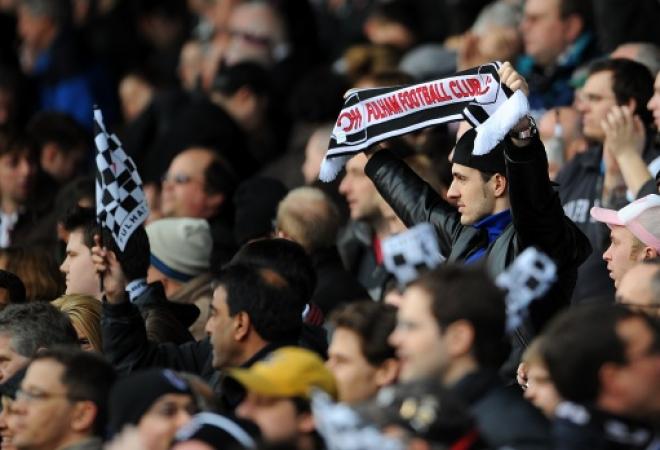 Fulham Fans
By Eye Of The Tiger
March 3 2009
Ahead of Wednesday night's game between Hull and Fulham at Craven Cottage Tiger Talk got a Fulham's fan view on their sides season so far and the upcoming game, as well as some views on players both of Fulham and Hull. We didn't have to go far to find our fan for this piece as the sportnework has a Fulham Site and the publisher JB kindly responded to my request and answered a few questions. How long have you supported Fulham and why did you choose the them?

I came from a non football supporting family and moved about a lot as my Dad was in the Military. I always loved the game but was never taken to a match. When I left home I settled in South London, hated all the big clubs, and as Fulham was my closest club, started supporting and going along to games about 14 years ago.

What do think of your season so far?

So far it's going well. Last season was a nightmare for most of it, and we just avoided the drop by the skin of our teeth. Just to be almost safe is a relief, but Roy has made some great buys such as our Centre Back Hangeland, and we have done better than most expected.


Do you think Roy Hodgeson has taken Fulham forward?

Defienlty yes! Sanchez was a disaster for us, and Roy has us playing some intelligent football. Our away form is still terrible though which has been the case for three different managers, so there's still room for improvement.

What did you make of the whole Bullard to Hull transfer and do you feel sorry for the player now he's been ruled out for the season?

Bullard got a terrible injury soon after we signed him so I can sympathise with Tigers fans. He is a hard worker and I'm sure will be back for you guys. As for the transfer, we would have loved to see him stay. He was very popular with players and fans alike, but I think that the England call up went to his head and he was asking for too much money and too long a contract at his age.

do you think you can maintain your top half place until the end of the season?

I really hope so, but to do it we need to start winning a couple of away games. I think Roy and the team have done enough, and we might even beat our all time Prem high of 9th place. But as there are so few points between 7th and 19th (10 points) it could all go horribly wrong if we have a poor run of results.

Who do you consider your star player?

I guess the obvious choice would be Andy Johnson. When he's on form he looks great up front, and he's our most expensive signing but I personally think Brede Hangeland is a real star, and we'll be lucky to hang on to him for next season.

Which Fulham player has really surprised you this season and performed above your expectations?

I think John Pantsil is a real surprise. He came as a bit of a sweetener from West Ham when we bought Zamora, but has been great value at right back. Great tackler and good at counter attacking runs up the wing, passing the ball well.

Which Fulham player has really disappointed you this season?

The obvious candidate is Bobby Zamora. his goal scoring has been almost non existent, and as we paid near 6 million for him I'd hoped he'd be a bit more prolific. Having said that the other areas of his game has been good, linking up well with Johnson

Which player in the Hull side do you think will cause your side Problems?

Giovanni and Dawson pose the biggest threat. Dawson's accurate passing into the danger area should be something we have to keep an eye on. Of course it was Giovanni who scored against us in your first game in the EPL, so we should be very aware of his scoring abilities.

What do you think will be the final score when Hull meet Fulham?

We are difficult to score against when at Craven cottage, but Hull beating us on the first day of the season is sill a painful memory! I'm going to say 2-1 to Fulham. Our home form Vs your away form seems to favour us.

You're still in the FA cup and face Manchester United in the Quarter Final do you fancy your sides chances of making the Semi's or even the final?

Our chances of beating Man Utd are slim. They walked all over us at Old Trafford a couple of weeks ago. But as we are at home, we might catch them on a bad day, and raise our game. That's the beauty of the FA Cup, you just never know.

Finally If you could have any Rival Premiership player in your side, who would it be?

I think going on stats it would have to be Ronaldo, but I can't stand him as a character on the pitch! If not him the Tevez. He's a great player, and seems pretty humble. He also showed what a difference he can make to a side when he played briefly for West Ham.

Tiger Talk would like to thank JB for his time in answering the questions.

JB's Site can be found at http://www.thefootballnetwork.net/main/s623.htm

View a Printer Friendly version of this Story.
Opposing Fans View : "A Chat With Super Fulham"
Discussion started by Tigers Tales , 03/03/2009 21:05
Tigers Tales
03/03/2009 21:05
What do you think? You can have your say by posting below.
If you do not already have an account
Click here to Register
.
he taking the mick on bullard transfer i bet they laughing there bllks of lol...nice one jb